Stuff & Nonsense 043: Loco de Amor
Happy New Year!

2016 was quite the sucker punch of a year for many, especially on the political front. I share those concerns but can't really slag off on the outgoing 12 months too much.

During that time, we welcomed our son to the world, I published two novels, a comic book and was included in a pretty neat Replacements anthology. Not to mention the job and the regular day-to-day victories we tend to ignore. As I've said here and there on social media: I have tons to be thankful for, and I'm grateful to have so many amazing people in my life. Also excited to see what my friends accomplish in the new year, because 2016 was big for books, weddings, babies, jobs and other major things.

In terms of book news - maybe you saw this?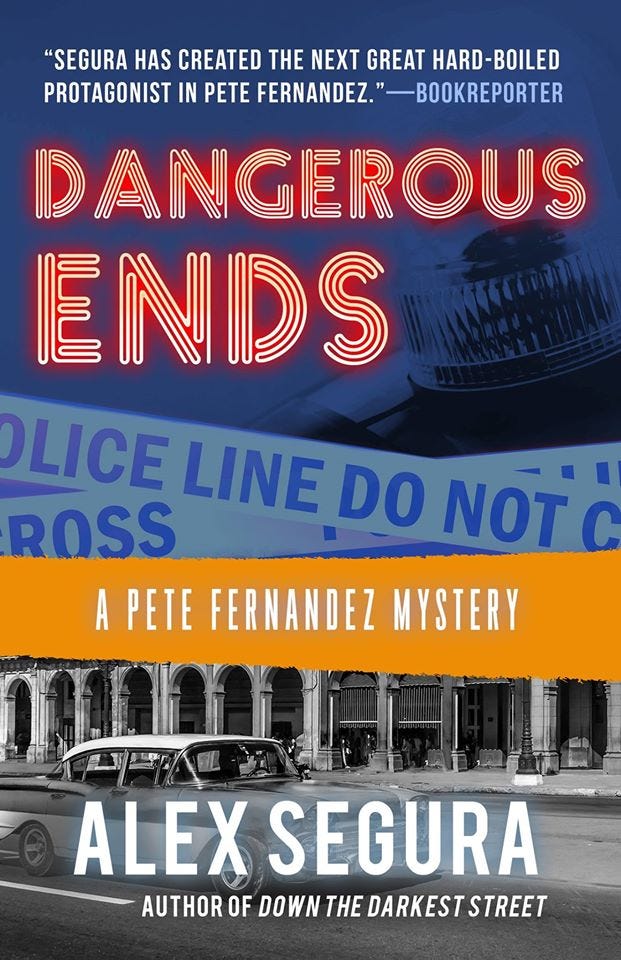 Or this?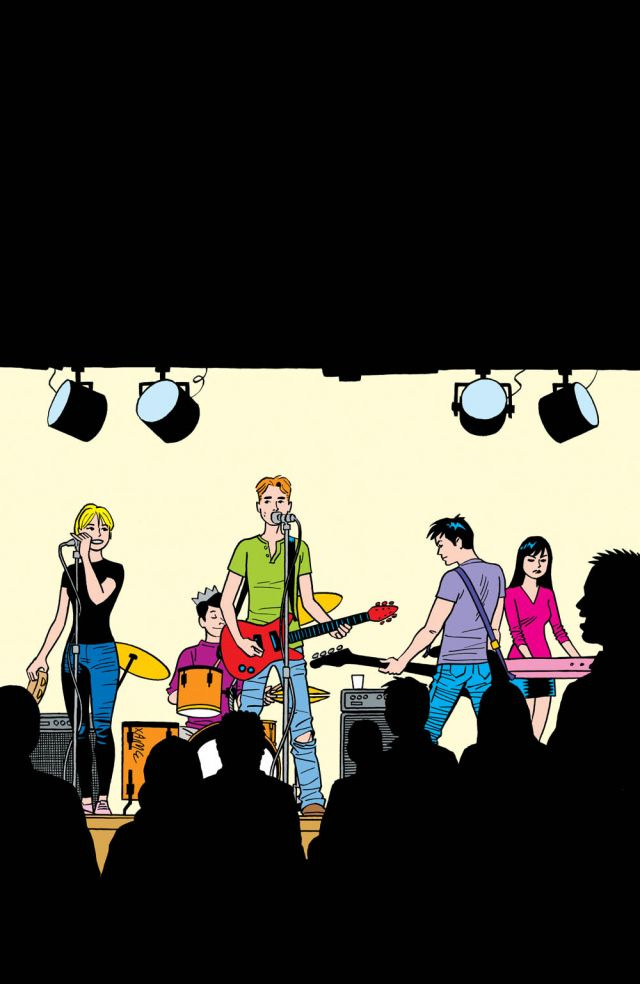 That first image is the cover to Dangerous Ends, the third Pete Fernandez Miami Mystery, hitting on 4/11 from Polis Books. You can pre-order the print version now, digital links to follow. I'm really excited about this book, and can't wait for you to read it. The novel tells two parallel stories - one set in the early days of the Castro revolution in Cuba and another, featuring our pal Pete, in the present day. It was a really personal book for me to write and touches on Cuba-US relations a lot. But, at its heart, the book is still a crime story with a (hopefully) engaging mystery. If you're a reviewer/journalist and you want a galley, let me know.

The second image, by comic book maestro Jaime Hernandez, is the cover to The Archies One-Shot, a comic co-written by myself and Matthew Rosenberg (we did Archies Meets Ramones last year!), with art by Archie artist Joe Eisma. It's set in the more modern Archie world, marking my first foray into non-classic Archie work, and tells the tale of how Archie and his friends became a band. It arrives in comic shops and digitally on March 15.

Before I close the door on 2016, a few tidbits that bubbled up over the last few months:

My debut crime novel, Silent City, was listed as one of the "100 Must-Read Works of Noir" by BookRiot.

My second Pete novel, Down the Darkest Street, got some nice end-of-year love at Angels Flight Literary West magazine, MajorSpoilers.com, Maura Lynch's blog, and Monkeys Fighting Robots. That last link included DTDS as one of the top five pop culture moments of the year, which was very flattering.

I talked about my crime novels at fellow crime writer Erik Arneson's newsletter and Sliver of Stone Magazine.

This was especially fun: I put together an interactive map of Pete Fernandez's Miami at The New Tropic, featuring places mentioned in Silent City and Down the Darkest Street. Tour Miami through Pete's eyes, if you dare.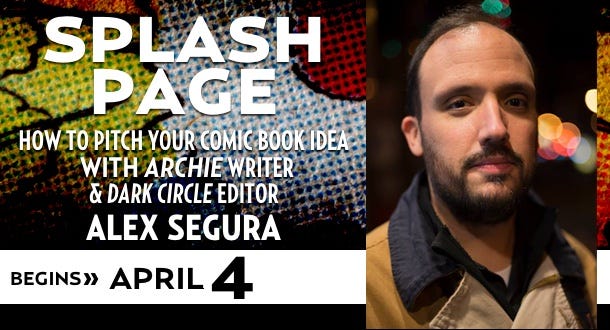 I'm teaching another comic book pitch class at LitReactor in April. These have been a lot of fun and I've actually met some of my students at comic conventions, with print copies of their comics, which started out as pitches in our class. It's a great feeling to see people actualizing their writing dreams. Really honored to be a small part in that journey for people. Sign up if you're interested.




I also compiled my favorite books of 2016 via this handy Riffle list.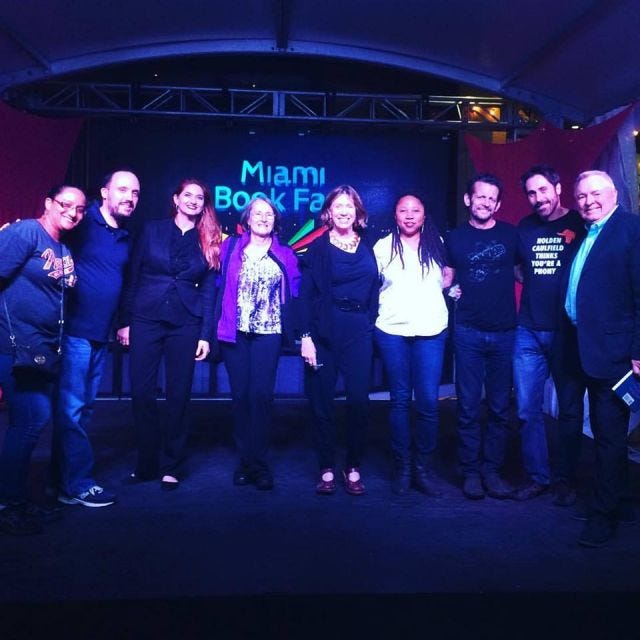 Remember that time I hosted (and read) at the first-ever Noir at the Bar Miami, at Miami Book Fair, with names like Joe Clifford, Vicki Hendricks, John Dufresne, Les Standiford and many more? I certainly do. What a night.

That's the big stuff for now. I've got an essay from an up-and-coming crime writer plus links. So, stay where you are...

***

I've known Amber a long time and I'm really excited to see her writing crime fiction. We shared some space in the second PROTECT volume and I asked her if she wanted to introduce herself to the readers of the newsletter. Here's a quick bio and crash course on the inspiration behind her Farrah Wethers mysteries.

Elizabeth Amber Love (sometimes credited as Amber Love) is the author of The Farrah Wethers Mysteries: "Cardiac Arrest" and "Full Body Manslaughter." In 2015, Love had a short story in PROTECT volume 2, "Protectors: Heroes." She hosts the Vodka O'Clock podcast and occasionally writes comics.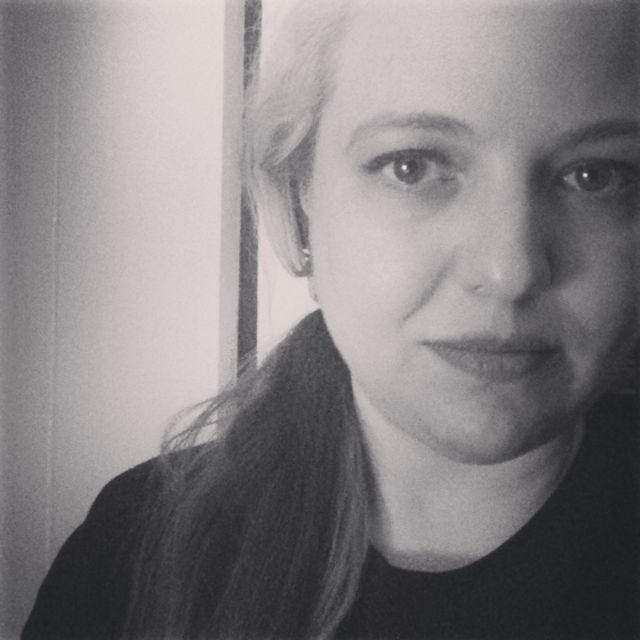 The Farrah Wethers Mysteries came from my desire to write cozies. Decades ago, I made a first attempt on a different book. Years later I completed an entire story with a character of a different name who would eventually become Farrah Wethers, middle-aged massage therapist and amateur sleuth. I followed the old advice, "write what you know," so Farrah and her best friend June Cho have a lot of me in them. I felt that mass media hadn't given focus to female characters over the teen-30 range. Cable TV's Rizzoli & Isles and The Closer shouldn't be unicorns. Writing Cardiac Arrest, Full Body Manslaughter, and the forthcoming Miscarriage of Justice were all blatant acts of therapy and self preservation. November 1, 2014, I decided to join NaNoWriMo because so many people I knew had tried it. I wasn't in a daily writing habit and that was exactly what I needed. I've done it three years in a row now because I gave myself permission to write every day guilt-free.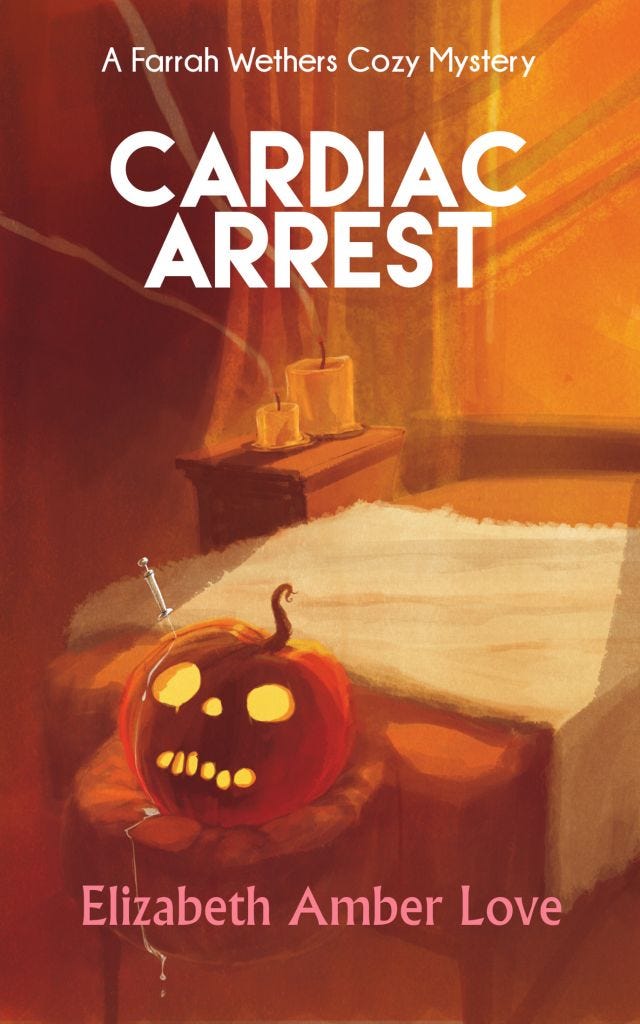 Cardiac Arrest is meant to play on some tropes, but I had to redefine what the industry accepts as a cozy mystery. My characters have some vulgar language the same way I do. That's not "allowed" in cozies so I call my series medium-boiled cozies. Besides cursing, Farrah makes a lot of bad decisions. She's a mess, a real walking disaster.
FBM gets more suspenseful and depressing for the characters. June's loyalty to her best friend gets her into extreme danger. Miscarriage of Justice is planned for 2017. MoJ introduces a new character, fills in a lot about their families, and dives into the subjects of gaslighting and abusive intimate partner situations.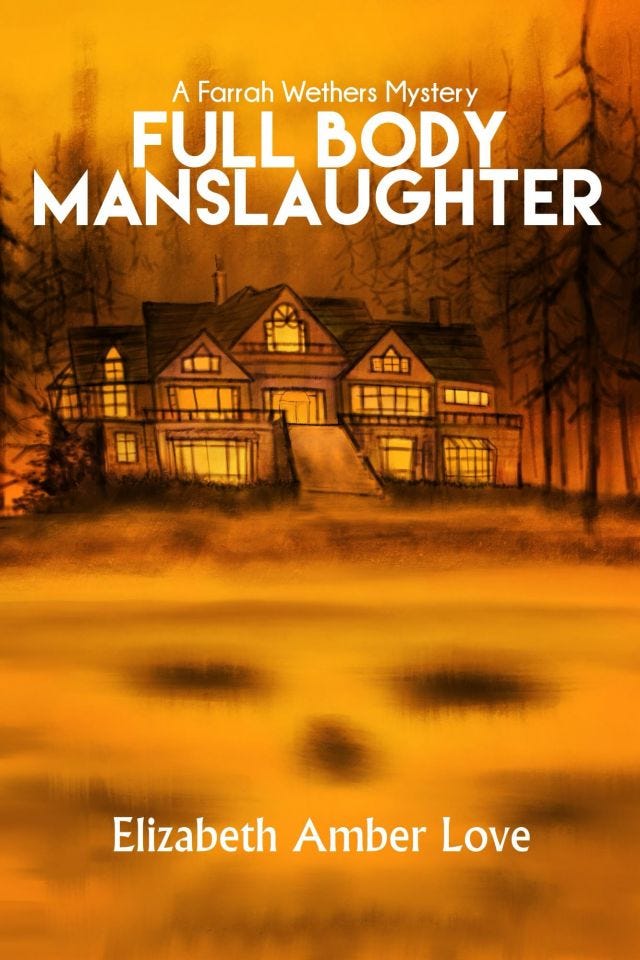 Patreon backers get news and excerpts first. I'm also an avid user of quotes and gifs to get through my days.
"Know your literary tradition, savor it, steal from it, but when you sit down to write, forget about worshiping greatness and fetishizing masterpieces." —Allegra Goodman

***

Links, briefly!

How the queen of vegan cuisine became a fugitive.

An excellent look at Altman's The Long Goodbye film.

I enjoyed re-reading this James Ellroy Paris Review interview, so I thought you might, too.

A nice crash course in film noir.

Amanda Knox (yes, that one) on why innocent women confess to crimes they didn't commit.

This NY Mag piece on the reclusive co-creator of Spider-Man and Doctor Strange was super-compelling. Great work, Abe Reisman.

Longreads compiled the best crime reporting of 2016. Each story is worth your time.

That's all for now. See you next month.