Stuff & Nonsense 032: Stay Up Late
Hello! Welcome back.

This newsletter seems to have settled into a nice, every-other-week routine. Cool? If you guys are happy with that, so am I.

We have a chat with an author you should keep an eye out for plus some other stuff to discuss, so let's go...

***

I first met Claire Booth at Bouchercon in Long Beach a few years ago. It was one of those things where within a few minutes of talking to someone, you realize you have a handful of friends in common. In this case, it was fellow author Kristi Belcamino and my good pal Wayne Lockwood, who runs Codorus Press. Claire and I were in similar spots, career-wise. She was pitching her first fiction novel and I was looking for a new home for my next Pete book.

Fast forward to now, and Claire's new book, The Branson Beauty, is slated to hit via Minotaur in July. It's an impressive debut, but not a surprising one if you've read Claire's previous work, specifically her true crime book, False Prophet. It was a pleasure to chat with her. (As usual, this interview was edited for length an clarity, etc.)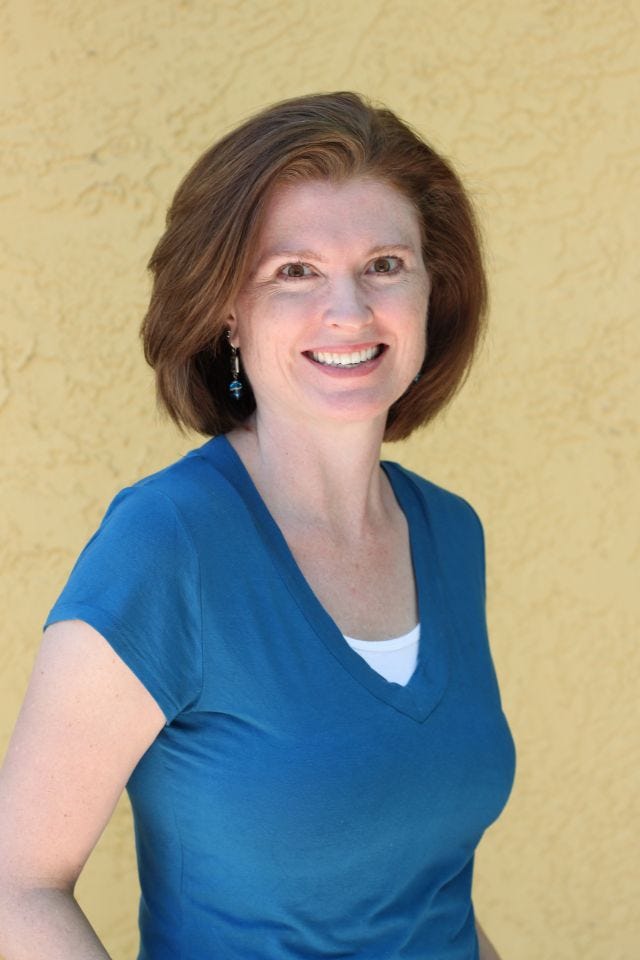 Claire, thanks for visiting this little newsletter. Can you introduce yourself, for those who might know know you?

I used to be a newspaper reporter, which was the best job in the world. I met new and interesting people every day and got to cover all sorts of crimes – the unusual, the sordid, the silly. A little bit of everything. I've also lived a little bit of everywhere. I went from Nevada to Missouri, to Washington, D.C., South Florida, the Seattle region, and then the Bay Area. Needless to say, Washington, D.C., was the silliest.

Eventually, I decided it was time to leave newspapers. But I missed writing desperately (that sounds better than saying I missed crime), so I decided to start writing books. Many long years later, here I am!

Before we dive into discussing your new book, it appears we share a South Florida connection! How did I miss this? Did we work at The Miami Herald at the same time?

Why yes, and you always ignored me in the elevator. Just kidding. Actually, I worked for the Boca Raton News, a smaller South Florida paper owned at that time by the same company that owned the Herald. Boca was a fantastic place to work. I got to cover some great crime stories, including one where someone snuck into an airport hangar and stole the Aston Martin that was used in the James Bond movie Goldfinger.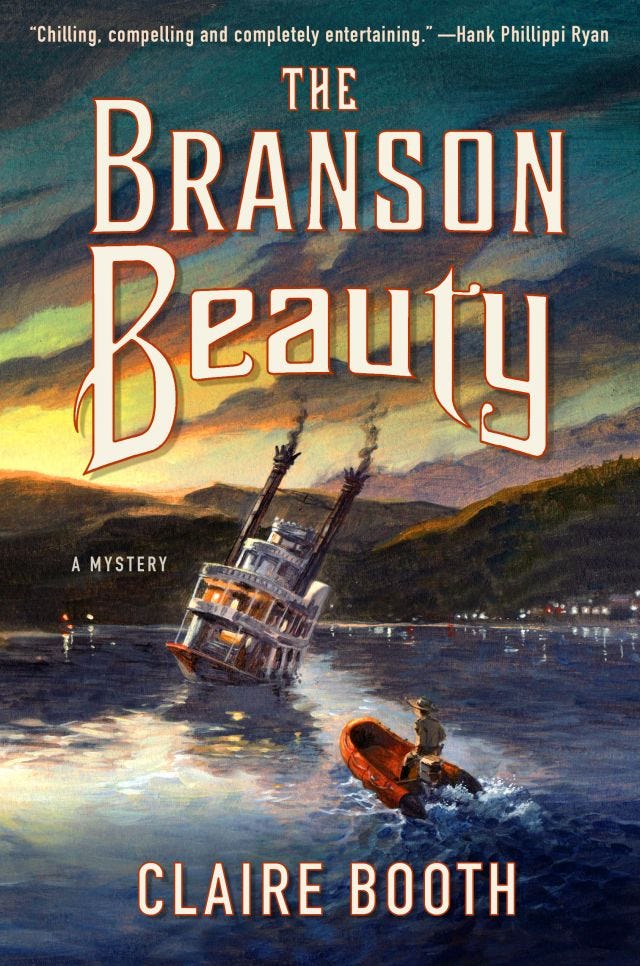 Hey, I dunno! Those elevators were pretty busy sometimes.

What can you tell us about your debut novel, The Branson Beauty?

The book is set in what I think is one of the most interesting places in the country. Branson is not a big place – only about 11,000 people live there – yet it gets millions of visitors a year. It is in a very proudly rural area in the Ozark Mountains. And I wondered what would happen if someone got dropped in from the outside and was suddenly put in charge of an entire law enforcement department. So that's what I did to my main character, Hank Worth. He comes in and has to figure out all sorts of small-town politics and then on top of that, solve a murder that happens at one of the area's biggest tourist attractions, The Branson Beauty showboat.

This is your first fiction book, but you've written some true crime. I'm a huge fan of the genre and really enjoyed The False Prophet. What was it like researching and writing it? Were there true crime books that served as an inspiration?

It took a very long time. I had covered the case for the newspaper from the day the defendants were arrested, but I still had to wait until the trial was over to really get started on the book. That's when I got access to the court exhibits, and that's when law enforcement would talk to me. They wouldn't before that because there they didn't want to possibly jeopardize the case by talking about it in depth before a verdict was returned. So that right there was four years.

That was when I started the interviews. I knew what all the witnesses had said on the stand, but there's another layer of information that I needed. I needed to know what they were feeling throughout. What they were doing when they heard the news. What kind of car they drove to the police station. What kind of sound the battering ram made when it smashed in the door and how many swings it took. How long the lead detective had been married. Those kinds of questions don't get asked in court. But I really felt that they were crucial to the book. That's what turned it into a narrative instead of just another news report.

For me, the best true crime books make you forget that you're reading true crime. They have well-developed characters, good pacing, and they read like a novel – even though everything in it is true. Ann Rule was always an inspiration. She really knew what she was doing. Also, Edward Humes, a reporter whose true crime books are fantastic.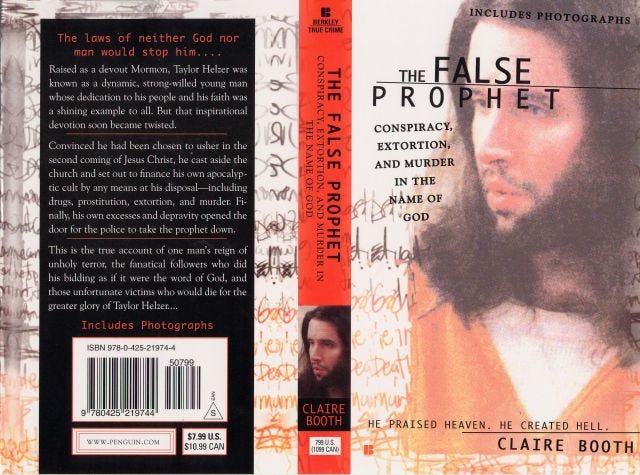 Can you talk a little bit about the transition from true crime to fiction?

It was quite a switch! I honestly felt like I was using different muscles in my brain. I never, ever made things up when I was writing true crime. Everything had already happened, and my job was to form all the pieces into a narrative. When I started the novel, I really had to work at using my imagination. It had not had any exercise in a long time. It was hard, but also a lot of fun. I felt like I was being allowed to play.

The research aspect was very similar, though. If you use a fact, you have to get it right. The difference was in the amount of research. With true crime, I would have to track down what color shirt a person was wearing, or what he had for breakfast. If I couldn't find that out, I couldn't include it. With The Branson Beauty, I could just decide. Blue t-shirt; biscuits and gravy. Done.

As a first-time novelist, what were some of the challenges you faced? How tough was it getting an agent and then getting your first book deal?

I went about this a bit differently from most people. I needed an agent for my true-crime book, so that was when I acquired my drawer full of rejection letters. (And they are actual letters. This was back in the day when you mailed – mailed! – your queries.)

But I eventually did find an agent – a fantastic one – and he's stuck with me ever since. He encouraged my switch to fiction and set out right away to sell The Branson Beauty once it was done.

What can you tell us about your Branson Beauty protagonist, Hank Worth?

Hank is a 37-year-old guy who is a pretty skilled cop. But he's never been a supervisor or a manager, and he's pretty uncomfortable with it. He also has a lot going on at home – two little kids, a busy wife and a father-in-law who is, to put it nicely, a real pain in the neck.

Are there any authors you've looked to for advice, or who have inspired you on the business/promotional side?

That's actually a really hard question, because there have been so many. Everyone in this community is unbelievable kind and welcoming. All the authors I've met have been willing to answer my questions or take the time to explain things. For a genre that's all about violence, deceit and betrayal, crime fiction has absolutely the nicest people.

Totally agree! What's next after The Branson Beauty?

Right now, I'm working on Hank's next case. I also have a few ideas for stand-alone novels that I've been pondering. We'll see how those go.

Did I miss anything?

Not a thing! Thanks for having me!

***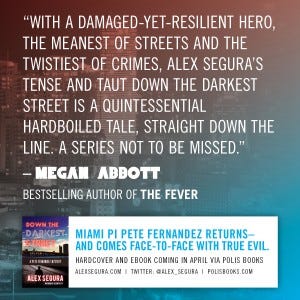 It's been an eventful few weeks for Down the Darkest Street. In addition to the great advance blurbs the book has been receiving, it seems to be getting some nice early review attention, too. Sons of Spade ("I just loved reading the book"), Pop Culture Vulture ("a gritty, gripping, character-driven tale") and David Gallaher ("a strong second novel") all had favorable things to say, which is always gratifying. So, yeah. You can pre-order it and the first Pete book, Silent City, now. Just thought I'd throw that out there.

I also did an interview at La Bloga about the books and got a mostly-good mention at comic book entertainment and rumor site Bleeding Cool. Bad Beat, the Pete/Ash story I co-wrote with Rob Hart, got a positive review at Gutter Books, too.

I spoke with Ian Rankin about his excellent new Rebus novel, Even Dogs in the Wild, at LA Review of Books.

These are the books I'm looking forward to this year.

What does The Thin Blue Line director Errol Morris think of Making a Murderer?

Speaking of, here's a fun chat between Karin Slaughter and Alafair Burke on Murderer and Burke's great new book, The Ex. And if that's not enough Murderer talk, here's Laura Lippman on the ethics of armchair detective work in relation to the documentary. Like this guy.

Oh, what the hell. Here are a few more Making a Murderer stories:

How does the town of Manitowoc respond to fans of the show? "You don't know."

The questions that nag a former Wisconsin NBC reporter about the Avery case.

Okay, on to some non-Making a Murderer links:

Sarah Weinman and David Hayes discuss In Cold Blood.

Reed Farrel Coleman discusses his new novel, Where It Hurts, at The Huffington Post.

Another piece on Black Wings Has My Angel - making me want to read it all the more.

The Cartel author Don Winslow on Sean Penn's "El Chapo" interview: "Call it anything you want - except journalism."

Congrats to the Edgar nominees!

Mario Puzo's archives, including notes and material from The Godfather novel and movies, are being auctioned.

Meanwhile: The shaming of Robert DeNiro.

RIP, Tessio.

The Atlantic on why Carol is misunderstood.

That's all for now. See you soon!