Stuff & Nonsense 018: Deep Dark Truthful Mirror
Oh, hi. Thanks for coming by. It's been an eventful (well, more than usual) week.

What's on tap? Some news and promo, an interview, links and more - so let's hop to it.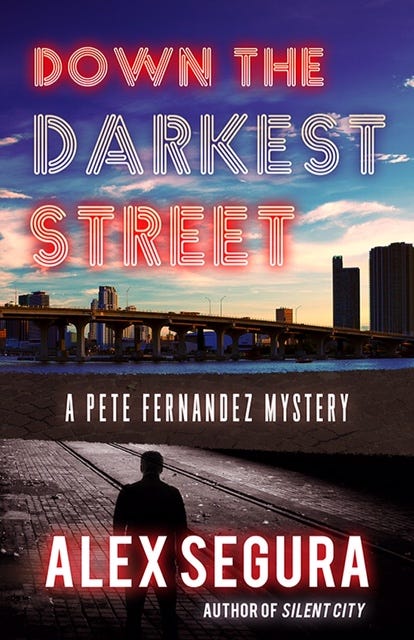 First up: here's the cover to Down the Darkest Street - my second Pete Fernandez mystery! It arrives in April 2016 and is the sequel to Silent City (which hits in March), from Polis Books. I love the series look Polis Books Publisher Jason Pinter and his team came up with for these - noir and modern and tropical all at once!

Also on the book front, I'm happy to confirm that there will be audiobook versions of both Silent City and Down the Darkest Street available on each book's respective release date via Audible and Polis. Additionally, you can pre-order print copies of the SILENT CITY reissue, digital info coming soon.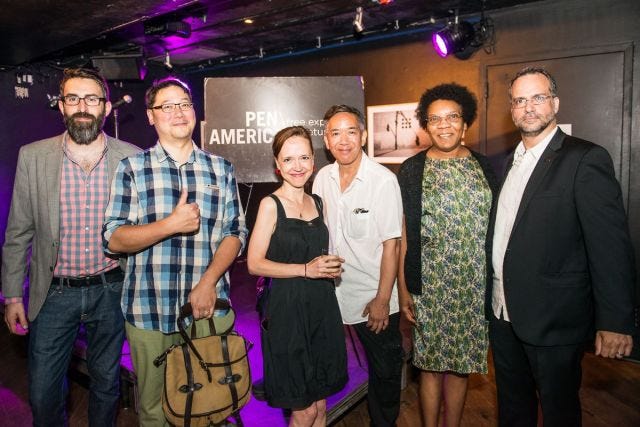 Had a great time co-hosting the PEN/MWA mingle on Wednesday. What does a co-host do? Well, the title is pretty ceremonial - and I was one of five (Megan Abbott, Frankie Y. Bailey, Henry Chang and Ed Lin being the others - photographed above with MWA-NY President RIchie Narvaez). The role required very little beyond schmoozing and talking to any friends or acquaintances I ran into at (le) poisson rouge. It was a wonderful night and I'm glad I was able to help two really important organizations come together. Hope it's the first of many such events. Huge thanks to PEN, MWA and everyone that came out.

I got to rejoin my favorite 'Slack'-ers, Lisa Levy and Jordan Foster, at The Life Sentence to discuss the first two episodes of David Simon's excellent Show Me a Hero. Compared to the last time I visited, which involved the penultimate episode of True Detective season 2 - a show that I enjoyed for the most part, but that was also mired in a lot of angst - this was a breeze. While I've liked Simon's post-The Wire work well enough, this mini-series was the first to really capture my attention in the same way, which has me very excited for the rest of the event. Also, read this Daily Beast interview with Simon.

Paste Magazine had a nice, meticulously researched and comprehensive profile of Archie Comics and the company's recent resurgence.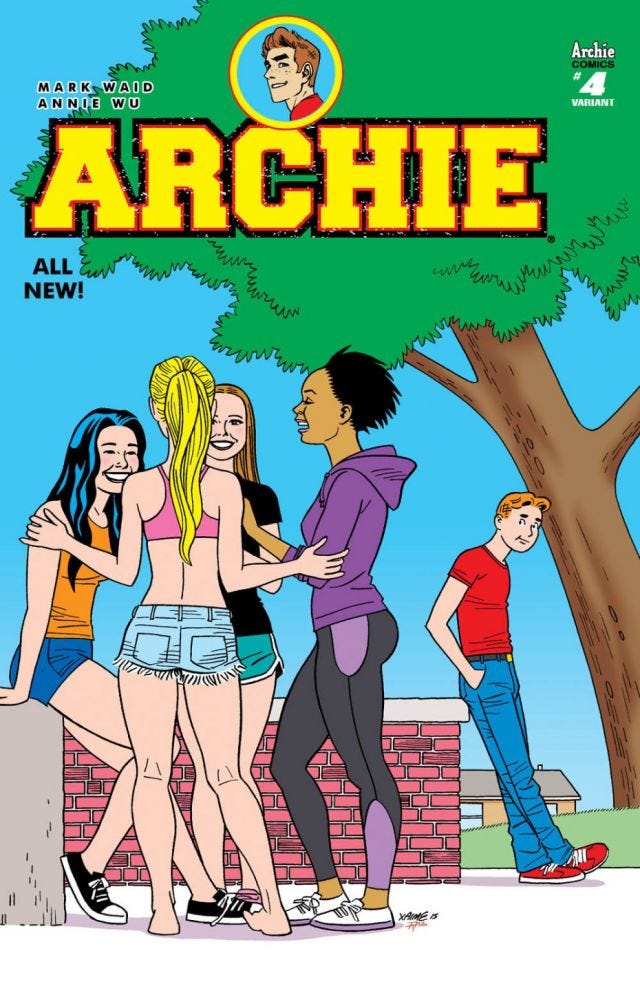 One more day job thing - Jaime Hernandez, half of the amazing Los Bros Hernandez (behind the seminal comic book series, Love and Rockets), created a variant cover for November's Archie #4. Why does this matter? Well, if I had a "white whale" in the world of comics, this would be it. If reading Archie defined my early childhood, devouring L&R has had an equal influence when it comes to my comic book reading as an adult. It's no secret that Los Bros drew a lot of inspiration from some of the most legendary Archie artists - particularly Harry Lucey and Dan DeCarlo. But they've never "officially" drawn Archie or his friends. It just struck me as something that had to happen. Thankfully, Jaime was extremely graceful when I asked and he turned in a beautiful image that is just a stunning master class in comic art. I love everything about it - from the character poses to their expressions to colorist Rosario Peña's retro, basic palette.

I guess I can retire now, but why do that?

And lastly - this should be a lovely catastrophe.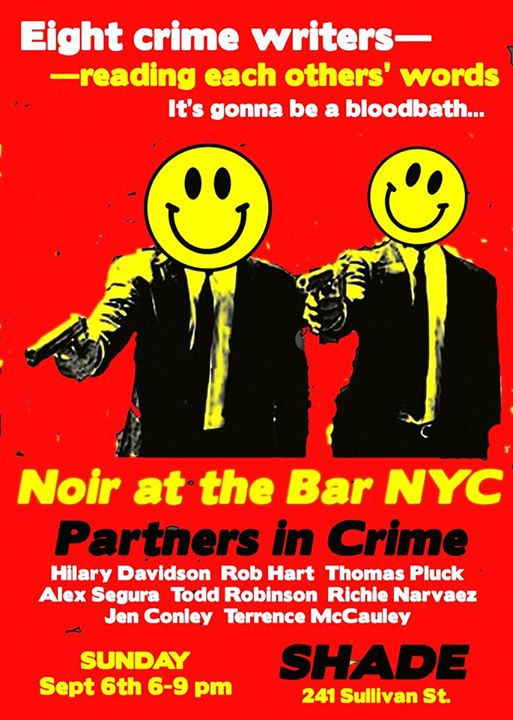 ***

I've never met this week's interview subject, Jake Hinkson, in person. But in this day and age, that seems to matter less and less. Jake and I seem to have a lot of overlapping tastes, at least based on what I've seen from him on social media - and I enjoyed his dark, noir novel The Big Ugly. So I was glad when he agreed to chat with me about his writing, film noir and more. (This interview was edited for clarity a bit.)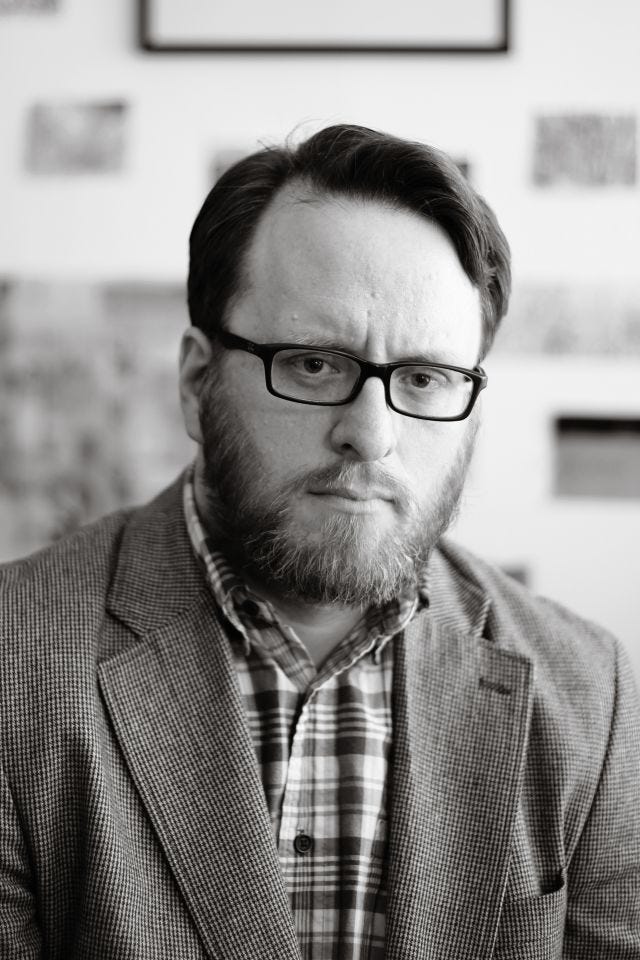 Hi, Jake. Thanks so much for taking the time. Can you give the readers a quick bio? What is the Jake Hinkson story?

I'm just someone the square community doesn't give a shit about.

Sorry. Always wanted to say that. In actual fact, I'm a country boy from rural Arkansas who somehow wound up working as a writer in Chicago. In between there was a lot of going to church, skipping church, going to college, and skipping class. There was a lot of movies and books. I was the guy who ditched class to go to the library.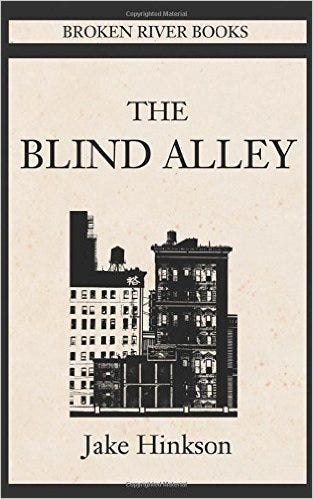 I'm going to be selfish here and let you know that one of the reasons I wanted to speak to you was about THE BLIND ALLEY, your book of essays exploring the forgotten corners of the genre. As someone who isn't an expert, but is very eager to learn more, I'd love to hear what your definition of a film noir is. For example, I've seen a lot of debate over movies like The Third Man or The Night of the Hunter and whether or not they fall under the banner of films noir. What do you think?

People approach the definition of noir in so many different ways—stylistically, chronologically, and so forth. I find those debates interesting, but I come at noir with certain preoccupations of my own. For me noir has always been about sin and ruin. If you look back at most of the noirs of the classic era, they all add up to one message: human beings are weak and their weakness will lead them to their doom.

Or to put it another way: you can divide most movies (and most stories, for that matter) into 1) inspirational tales or 2) cautionary tales. Tales about heroes are inspirational, and tales about anti-heroes are cautionary. This is also, I think, the difference between "hardboiled" and "noir." Hardboiled is about toughness. Noir is about weakness.

Most movies we would call noir are cautionary tales about various forms of weakness. The worst noirs of the classic era were way too blunt about this, employing hokey devices like the Authoritarian Voiceover that would come on and browbeat the viewer into getting the message. The best noir, however, unfolds like a tragedy. It puts us in the shoes (or high heels) of its protagonist and it makes us see why they did what they did. The best film noir forces you to recognize that you can't always be tough enough or smart enough. We are all weak and our weakness will lead us to our doom.

Sounds fun, right? Yet somehow it is. The "somehow" being the style brought to these stories by directors, actors, writers, cinematographers, and production designers. Noir, on some level, is just stylish existentialism.

How would you describe THE BLIND ALLEY to a potential reader? Would you suggest it for someone, like me, who might have some idea of film noir, but wants to delve deeper?

THE BLIND ALLEY is a collection of my essays from places like Noir City, The Los Angeles Review of Books, Bright Lights Film Journal, and Criminal Element. I give an overview of the classic era (where and why I think it started and where and why I think it ended), and then I go in depth on certain areas of noir that either rarely get talked about or that I feel need to be looked at in new ways. For instance, I talk about Robert Mitchum as an exemplar of male weakness rather than as just a big stud. I talk about the effect of the Hollywood Blacklist by looking at how it affected the cast and crew of one particular movie, He Ran All The Way. I look at the various ways voiceover was used. I try to account for the impact of Orson Welles on the development of noir. I look at the representation of lesbians in noir. And so on and so forth.

To answer your other question, yes, I would suggest it for you. I would also suggest it as a birthday present for everyone you know.

Well, that's good, because I bought it for myself already! What are some of the hidden gems you explore in THE BLIND ALLEY?

I'm particularly proud of a section of the book called Faces From The Shadow Gallery, which is a collection of profiles that I've written over the years about some neglected figures in noir. I write about the now largely forgotten femme fatale Peggie Castle, a beautiful actor whose career was so curiously marked by misogyny and sadism that she dubbed herself "The Girl They Love to Kill." Her story is really tragic, but I try to bring attention to her best films, including the fantastic 99 River Street. I also explore the life of Tom Neal, star of Detour. I look at Richard Quine who directed two excellent noirs, Pushover (starring Kim Novak) and Drive a Crooked Road (starring, of all people, Mickey Rooney), neither of which is as well known as it should be. I also have a profile on the great Frank Lovejoy. He's best known as Bogart's buddy in In A Lonely Place, but he also starred in one excellent noir (The Hitch-Hiker) and one flat-out masterpiece (The Sound of Fury). The book ends with a tribute to the uncrowned Queen of Noir, Lizabeth Scott and discusses her best films, Too Late For Tears and Pitfall.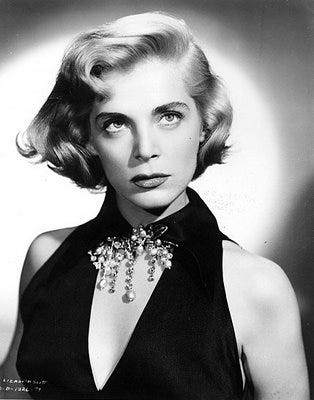 I'm currently deep into Foster Hirsch's The Dark Side of the Screen, which I've found to be extremely informative and puts a lot of stuff into focus/context. Are there any other books or resources that you would suggest, or that helped you in your own writing?

The Hirsch book is excellent. Eddie Muller's Dark City is a lively guide. The Silver and Ursini Film Noir Readers are essential. One shorter, more concentrated study is Driven to Darkness: Jewish Emigre Directors and the Rise of Film Noir by Vincent Brook. Really good. You can also go back to the beginning, to the first book on noir—A Panorama of American Film Noir (1941-1953) by Raymond Borde and Etienne Chaumeton—which is now easily available in English. And for a great collection of essays on noir fiction and film you need The Big Book Of Noir edited by Ed Gorman, Lee Server, and Martin H. Greenberg.


If you had to build a viewing primer, an essential list of films noir for someone to watch, what would it include and why? Are there films noir you find yourself continually going back to?

Okay, so this is going to be an incomplete list (by necessity) but here would be a good place to start:

1. Detour
2. Raw Deal
3. The Asphalt Jungle
4. Pitfall
5. Too Late For Tears (AKA Killer Bait)
6. In A Lonely Place
7. Gun Crazy
8. Criss Cross
9. The Naked Kiss
10. Roadblock
11. Mildred Pierce
12. The Killing
13. The Set-Up
14. The Sound of Fury (AKA Try and Get Me!)
15. 99 River Street
16. Act Of Violence
17. Caged
18. Pushover
19. Sunset Blvd.
20. The Third Man
21. Wicked Woman
22. Tension
23. The Night of the Hunter
24. Leave Her to Heaven
25. Scarlet Street

That's a good beginning. All these films have the essence of what I was talking about earlier. Like I said, it's an incomplete list, and I left off some obvious landmarks, but this is a good start on the movies that I think best embody the noir ethos and style. I would tell any burgeoning noir aficionado, however, to explore widely. There's a lot of interesting little films—stuff like Cop Hater or Crashout—that are flawed but really, really interesting.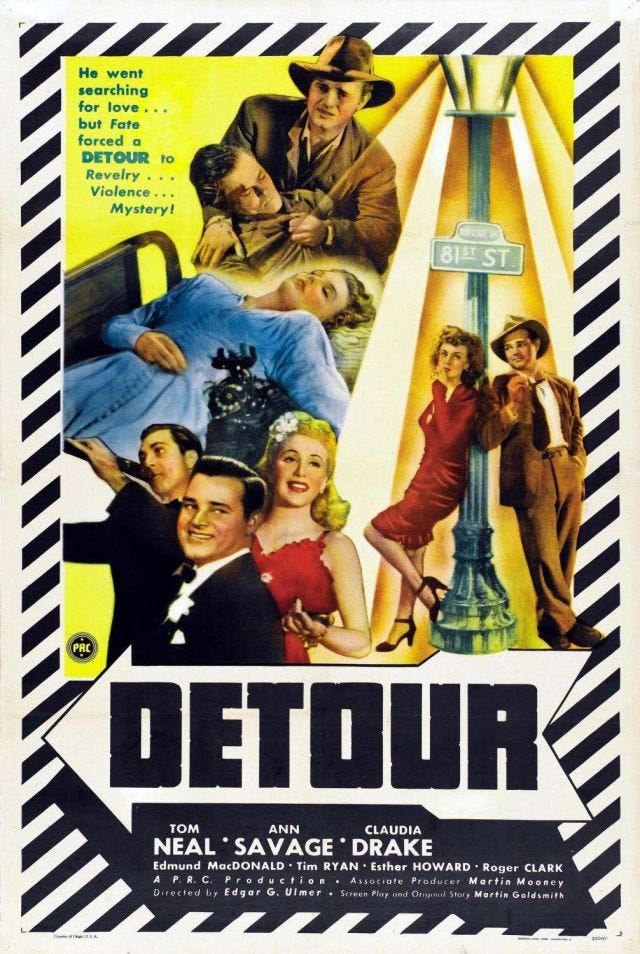 The film I keep going back to the most is Detour. It's the purest noir I can think of, the one that best captures the grimy soul of the whole genre.

That's a pretty great list/primer - I may use some of it myself. Now, you're also an accomplished novelist. Not surprisingly, your prose work is dark and very noir, too. Who were some of your literary influences?

I was raised in a fundamentalist house, so I'm pretty steeped in the Bible. When I started discovering writers on my own as a kid, I loved Spillane and Robert B. Parker. Went through the obligatory Hammett and Chandler phases when I got into classic genre stuff, then went through the obligatory Faulkner and Hemingway phases in college. The stuff that stuck with me the most, though, was Flannery O'Connor, Jim Thompson, and James Baldwin.

You can't go wrong with those - Thompson is a particular favorite of mine. Can you talk about the inspiration for some of your books? Were there moments you experienced that resonated with you, or did the stories pop into your head?

They all happen in different ways. With my novel The Big Ugly, for instance, I just had this idea of a prison gate opening and a woman walking out, determined to put her life back together. I didn't know yet who she was or how her life had fallen apart. I just had the image. I also had a song in my head, Sharon Jones and the Dap-Kings doing "It's A Man's World." I saw them do it at a live show once, and I don't think they've ever recorded it, but in the Big Ugly movie in my head, it's playing.

What are you reading/watching/experiencing lately that's got you engaged?

Been reading a lot of Georges Simenon lately. Not his Maigret books, but his so-called "psychological novels" many of which are basically what we think of as noir. His book The Widower blew my socks off. I'm still sockless as I write this. Most recently, Stark House sent me an advance copy of a reissue of Andrew Coburn's 1979 novel The Babysitter. I'd never read him before. My god, it is so damn good! As tightly controlled and powerful as anything by George V. Higgins, which is high praise. I really can't recommend it strongly enough.

What are you working on next?

I have a new novel coming soon from New Pulp Press called NO TOMORROW. It's set in 1947 and follows Billie Dixon, the distribution agent for Hollywood's shoddiest movie studio, as she travels to rural Arkansas peddling B-grade Westerns to poor theaters. When she meets Amberly Henshaw, the unhappy wife of a preacher on a crusade against the evils of motion pictures, she senses an immediate attraction. Billie knows it's crazy to get involved with Amberly, but she tells herself it will just be a quick fling. Once Amberly's fanatical husband finds out about their affair, however, Billie Dixon finds herself in a spiral of betrayal and murder.

It's a book that combines my love of preachers, old movies, and lesbians.

I will definitely keep an eye out for that one. Did I miss anything you'd like me to mention? Thanks again, Jake!

Nope, that's great. Thanks, Alex.

***
Thanks to a robust update section and a substantial interview (I think), I'll dive right into some links of note. I'll discuss what I'm reading - the aforementioned Hirsch book and Ian Rankin's first Rebus novel Knots and Crosses (re-read) - in more detail next time.

A deeper look at "El Chapo's" daring escape from a Mexican prison and how the Sinaloa cartel does its digging.

A really substantial, unique and interesting conversation with author Michael Koryta by Lisa Levy at TLS.

The life and times of True Detective magazine.

Speaking of True Detective - here's an interesting take on the show by Ben Bailey. He makes a lot of good points, but I don't think it really trumps the "Well, it's bad noir" argument. Hey, I still watched it!

An interesting, if a bit long, history of Al Capone's time in Miami.

Two must-reads in the wake of Straight Outta Compton: Byron Crawford's lengthy and well-researched Dr. Dre timeline and Dee Barnes on what the movie (unsurprisingly) left out. A tip of the hat to Sarah Weinman on the latter link.

In the wake of Frank Gifford's death, a look at his influence on Frederick Exley's A Fan's Notes.

I missed this Chester Himes retrospective when it first ran, but it's good and merits a read.

Oh, yeah - Archie #2 came out this week. How amazing is Fiona Staples?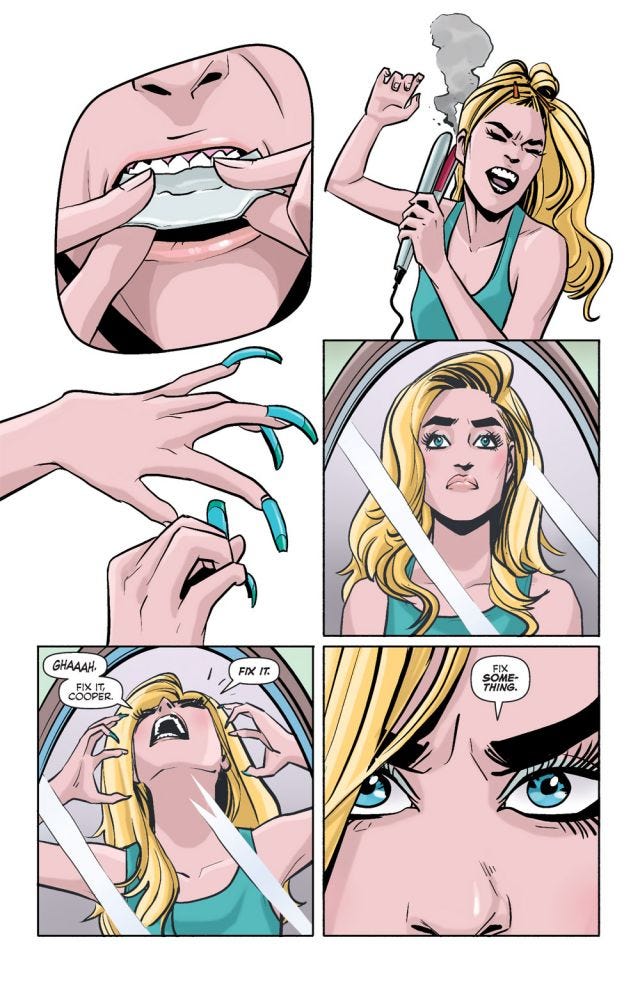 Finally, let's all tip our hat to the ageless wonder that is Winona Ryder (picture from Show Me A Hero).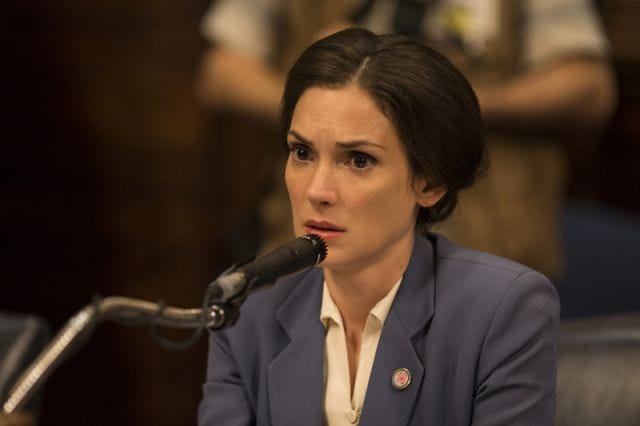 Programming note: I'll be on vacation next week, so there won't be a newsletter. The GIF below sums up my mood as I prepare for the work day to end and some much-needed time off to begin.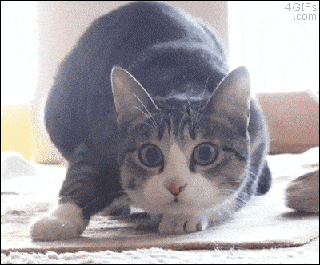 See you in a few weeks!