Stuff & Nonsense 017: Badlands
Hey! Welcome back. How is it Friday already?

It's apparently author interview week in my little corner of the world:

I got to speak with the great Ben H. Winters (The Last Policeman trilogy) as part of my duties as a Guest Editor of the #PENTen series for the Pen American Center. And, speaking of PEN, I'll be co-hosting a Mystery Writers of America/PEN mingle this month that is free to the public. RSVP and get the chance to hang out with members from both orgs - should be fun.

Lisa Unger's Crazy Love You, which came out in paperback this week, features a protagonist who is a graphic novelist by day. That sparked my interest, so it was nice to get a chance to talk to Lisa at Do Some Damage about the book, comics in general and what she's been reading.

Writing-wise, I'm close to having a share-able first draft of the third Pete book, tentatively titled Dangerous Ends. I'm at the stage where you're both baffled and intrigued by the draft. If you're a writer, I'm sure you can relate. And poor Pete. I should cut him a break at some point.

Related: you guys saw the new Silent City cover last week, right? I'm still hypnotized by it. March from Polis Books, with the sequel, Down the Darkest Street, following soon after.

***

I have a soft spot for crime novels starring flawed journalists, so reading Julia Dahl's sharp and polished debut, Invisible City, was a no-brainer. With Rebekah Roberts, Dahl has created a character that I could see myself following for a while. Thankfully, Dahl is also prolific, as the second Rebekah book, Run You Down, is already out and waiting for me. Julia's also a veteran journalist herself and very easy to talk to, so it was great to have her visit the newsletter to discuss her writing, Springsteen, influences and her day job. Enjoy!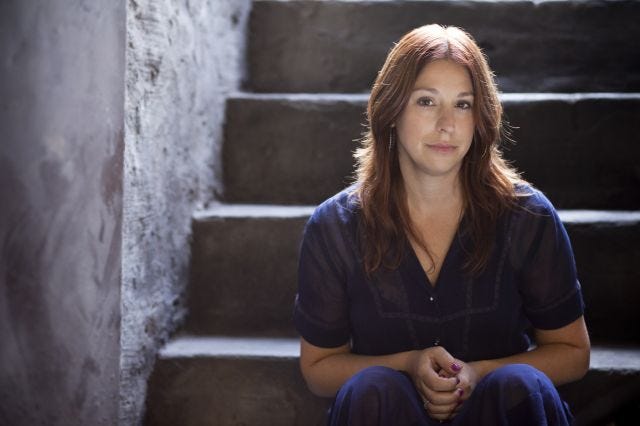 Julia, thanks for visiting my little newsletter. Can you give the readers a quick Julia Dahl 101?

Hi all! I was born and raised in Fresno, Calif., then moved to NYC in 1999 after college to "become a writer." I did stints at Entertainment Weekly, Redbook and Marie Claire before a serendipitous assignment for Seventeen in 2004 led me into the world of crime reporting, where I've planted my flag. I spent three years as a freelance reporter for the New York Post, running all over the city and covering all manner of murder and mayhem. Now I'm at CBSNews.com where I write about crime and criminal justice.

Oh, I also write murder mysteries.

What can you say about your protagonist, Rebekah Roberts?

Rebekah is a recent college graduate trying to make a name for herself – and an impact – in a dying profession: print journalism. I joke she is both someone I wish I was and am glad I'm not. She's brave, and smart, but also damaged (her mother abandoned her as an infant), with a major chip on her shoulder.

A question I get a lot in relation to my series detective Pete Fernandez is "Did you base him on yourself?" I know your background is in journalism, and I'm wondering if you get that question a lot, too?

I based pieces of Rebekah on me – my mother is Jewish and my father Christian, though they both raised me – and I worked her job at an NYC tabloid. But I made Rebekah younger than I was when I took that gig because I wanted to explore how difficult and perilous it can be for someone with is fairly immature and has very little experience or supervision to do such a morally complex – and yet very impactful – job.

Who are your writing influences? Any specific books that inspired you to take a stab at it yourself?

I've written fiction since I was about 17, and I wrote a novel about inertia, debt and mental illness in my hometown of Fresno that I finished 2004 (it was pretty terrible and never got published). I even got an MFA! Meanwhile, I've been reading murder mysteries since before it was probably appropriate, but it wasn't until I picked up Gillian Flynn's "Sharp Objects" back in about 2006 that it occurred to me I should be writing the books I love to read: mysteries!

Well, there you go. Your books do a deep dive into the NY Hasidic Jewish community - in a realistic and not always positive light. How challenging was it to so that, and did you find any pushback while researching the book or after, in terms of reception?

I felt like I had a pretty big responsibility to get things right about the community, so I spent years interviewing people and had several people who grew up Hasidic read the book before it was published to help catch errors (though a couple made it through and they drive me insane). Much of my research was done by talking to people who had left the community - they were much more willing to meet me than people still in the community. And I found them to be incredibly open to talking about their upbringing and ideas. Getting "in" with people still living the frum life was harder, but I've made some progress and - although I sometimes have to meet people in places where no one will recognize them - I've found these people are also very willing to talk about their lives and beliefs, once they get the sense that I am interested in mutual respect and not demonizing their way of life.

I've gotten a little negative pushback from the haredi community, but so far not too much. My sense is that most of the people in the community haven't read the books - reading popular fiction is frowned upon in many sects.

I have to ask you about this, because I feel like we're in the "Internet" minority on this one - but how did you feel about True Detective season 2? I enjoyed it for what it was, unlike the vocal minority online. I know you dug it, too. What were your thoughts on the show?

It certainly wasn't perfect – as "crime dramas," I think Bloodline, Broadchurch and The Fall are all better– but I was just sort of flabbergasted by the online onslaught of hate.

I thought S1 was pretty terrible – so I guess I'm in the minority there. The sloppy back-and-forth in time, the intimations of witchcraft and the supernatural that went nowhere, and McConaughey's unbelievably overdone acting were just some of the problems.

So, unlike people who adored the first season, I suppose I went in with low expectations. I thought the acting was quite good –especially Rachel McAdams and Colin Farrell – and I was pleased that the story was a little bit ripped-from-the-headlines and not as far-fetched and overwrought as S1. There were certainly flaws – the number of bad guys made it hard to follow the plot sometimes, which was annoying, but I looked forward to S2 each week, which is more than I can say for almost any show currently on TV.

I don't know if I hate season 1 - I liked it up until the end. But glad I'm not alone in my thoughts on season 2!

Invisible City has gotten a ton of acclaim and award recognition - did that take you by surprise? Increase the pressure in terms of what you work on next?

It really did take me by surprise! Being nominated for an Edgar was as close to a dream come true as I've ever gotten (aside from getting the book published, that was the number one dream), and when all the other nominations started rolling in it was almost too much to believe. Fortunately, I had finished RUN YOU DOWN before all this happened, so it didn't increase the pressure.

That said, I remember thinking after INVISIBLE CITY came out that I'd been so fortunately with almost universally good reviews that I better prepare myself for that to change with RUN YOU DOWN. I got a rude awakening because the very first review of RUN YOU DOWN was pretty bad (I won't say where, I'm pretending it doesn't exist). I girded myself for more pans, but I can happily report that the first review was the only negative one so far. YES!

What were some of the challenges you faced writing Run You Down that you didn't expect after Invisible City?

Plot-wise, RUN YOU DOWN is a lot more complex than INVISIBLE CITY because there are parallel storylines that converge. I also wrote RYD in about a year – plus five months or so of revisions – and INVISIBLE CITY was a six-year project. I had more confidence writing RYD because I knew, at some level, that I could do it successfully – after all, I'd done it before. But I think I underestimated how important time was to simply living with/mulling over the storyline. When I finished the first draft of RYD I realized I had to do major revisions because things happened that I hadn't anticipated. It was certainly a learning process.

Will there be a third Rebekah novel? I feel like Pete and Rebekah would get along - maybe she can visit Miami sometime?

I'm about 200 pages into the third Rebekah Roberts book, which is tentatively titled CONVICTION. All I'll say about it is that it concerns a triple murder in Crown Heights in 1992, and I'm super excited about it.
So funny you should mention Miami. I have a contract for a fourth book, and although I'm really focused on the third now, I'm mulling the idea that the fourth might take Rebekah down to her father's church in Orlando!

I'm sure Pete could make the drive up to O-Town, if requested. Do you write while listening to music? Or are there certain songs or albums that inspired the RR series so far?

I don't tend to write while listening to music – at least not music with lyrics. I get too distracted! That said, CONVICTION is partly inspired by Bruce Springsteen's song, Murder, Incorporated: "Bobby's got a gun that he keeps beneath his pillow…"

I don't listen to music while writing either, but I'm obsessed with making playlists to accompany my writing, which I listen to when not writing. It creates a fun little soundtrack for the book as it's born.

What else has been taking up your time? Are you working on anything else you'd like to share?

Just this summer I started reporting "on camera" for CBSNews.com. I've been writing for the web, magazines and newspapers for 16 years, and avoided showing my face almost the entire time. But my boss encouraged me to "step up" when the correspondent who had been doing the daily crime story left. It's definitely a learning curve, but I'm starting to enjoy it a bit. My old high school speech and debate coach would be so proud!

Thanks for chatting, Julia! This was fun.

***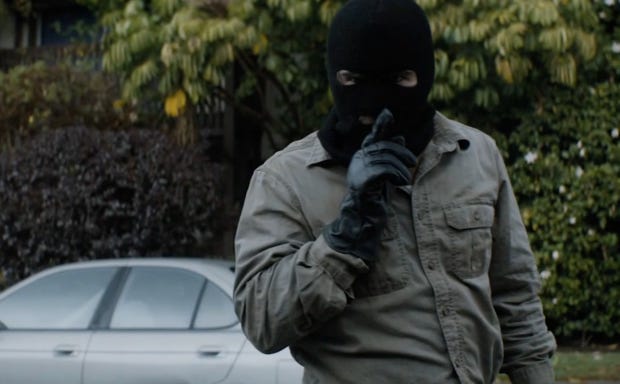 I guess this is where I talk about the True Detective finale, right? Spoiler alert, etc.

Let me preface this by saying I did not like the season 1 finale. The bro-huggy ending was confusing and went against the tone of most of the season.

Ok, in terms of season 2? It was a satisfying ending. If you enjoyed the season, you will be happy with the finale. It resolves the major plot threads and gives each major player their time. If you haven't liked the show thus far, you will be disappointed.

I feel like I've said my bit about the show: not perfect, some laughable dialogue and cliche moments but still entertaining overall. The finale was that in 90 minutes. I didn't dig the Velcoro/Ani romance, thought Frank's death was drawn-out like many of his scenes, the explanations were convoluted and the villains were not clear. But all that said, I wasn't bored and I'd watch another season. I think, like season 1, this season wasn't about the mystery but the process - so I wasn't hinging everything on who the killer was. But I can see why the show was frustrating to many. That said, there was a definite spike in quality, IMHO, after the "Mishandled Massacre," as I dubbed it while chatting with The Life Sentence's Lisa and Jordan. Speaking of, Sarah Weinman hung out with them to discuss the finale and it was amazing.

***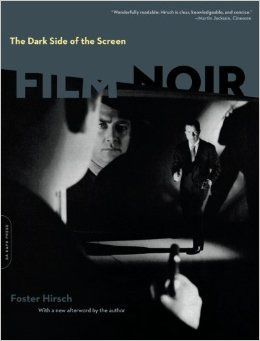 Currently reading Foster Hirsch's excellent analysis/history of film noir, The Dark Side of the Screen. I'll have more to say about it in coming weeks.

I enjoyed this interview with author Steph Cha from Sarah Weinman's latest installment of The Crime Lady (which I'm assuming you've read, too). For more on Cha and her latest book, check out this interview in The L.A. Times.

The Daily Beast on the legendary tell-all, Hollywood Babylon.

Sympathy for the Devil author Terrence McCauley talks about writing gangsters at The Strand Magazine.

Dana De Greff revisits Joan Didion's Miami.

25 years after the Gardner Museum heist, questions remain about the role of the security guard who buzzed in the thieves. Was it a rookie mistake, or was he in on the crime?

***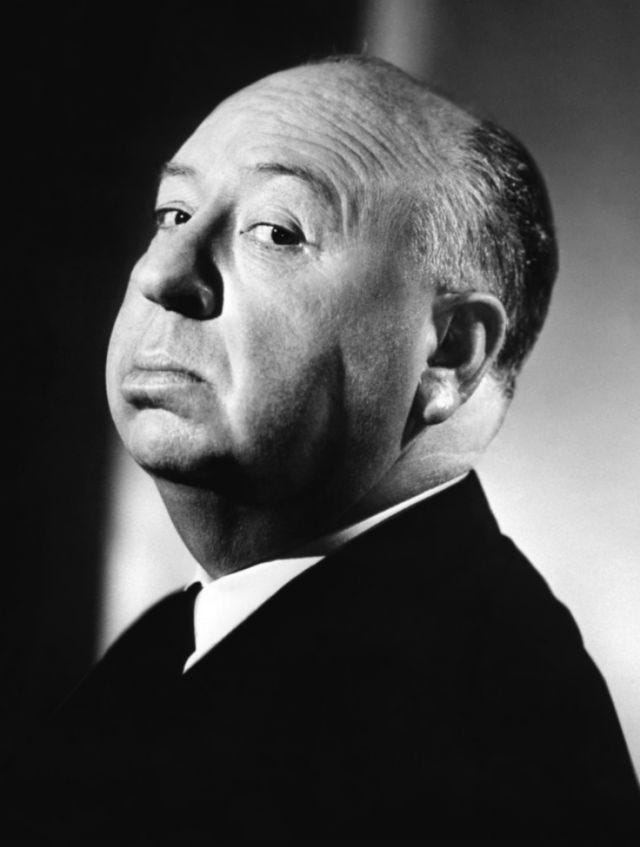 Happy birthday!



See you around, okay?