Stuff & Nonsense 010: Make Believe Mambo
Welcome back! Sending this out a bit early because I'll be off the grid for the rest of the week taking a much-needed vacation. Let's dive right in.

I'm very excited to spotlight one of my favorite new websites, The Life Sentence, via an interview with Editor in Chief Lisa Levy. The site seemed to spring to life fully-formed, and filled a space I didn't realize was empty until I dove into The Life Sentence's excellent (and regular) content. The Life Sentence describes itself as a destination for sophisticated crime/noir fans - and that's absolutely true. Featuring in-depth interviews, timely and thoughtful reviews and a desire to spread the spotlight around to indie press publishers and debut authors, The Life Sentence is the website you've always wanted. Thanks to Lisa for taking the time to speak with me. destination sophisticated crime fiction/noir fans go to for reviews and stimulating criticism - See more at: http://thelifesentence.net/about/#sthash.brfnTh3D.dpuf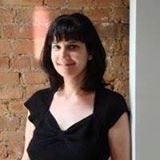 Lisa, thanks so much for chatting. I was both pleased and impressed when The Life Sentence launched - it struck me as the perfect site for me as a reader of noir and mysteries. Can you reveal the story behind the launch?

Thank you! I talked a little bit about that (and myself) in the post I did here. The short version is that I saw a need for a site about crime/mysteries that had both a broad range of coverage and a rigorous attitude about criticism of the genre, one that conveyed the enthusiasm of a fan but looked at things in a more thoughtful and pointed way. There are lots of sites that cover what we do, but what I found lacking was a sense of discernment--partially, I think, because a lot of them are basically blogs, and no one really writes about something they dislike on their blog, but also because I think there is a way in which the mindset of the fan eclipses that of the critic (I find this to be true outside of crime fiction as well). So I set out to create a site where there would be real critiques of both individual works and of the larger issues the crime fiction community faces (and that we, as a society fascinated with crime, also need to be thinking about).

Well, I realize it's early, but I think you've succeeded! For those who might not know you, what's your quick bio?

I'm a grad school refugee (I'm ABD in English Literature, I left after my comps with a Masters), though I made that decision so long ago now I don't usually bring it up. It is relevant in this context, though, because I trained to be a critic and still think that is at the crux of what I do. Before I started working on crime fiction I mostly wrote about nonfiction books and pop culture. I have a real passion for the history of criticism, so I have written about a lot of critics, both past ones like Susan Sontag, Elizabeth Hardwick, Pauline Kael, and Dick Poirier and living ones like Daniel Mendelsohn and Wayne Koestenbaum. The blog I kept for a while was called Dead Critics, but it's sadly down at the moment because it got hacked. I became the Mystery and Noir editor at the LARB a little over a year ago, which was an immersive introduction into the crime fiction world, and I liked it so much I ended up starting the site.

What would you say is the mission statement for the site?

What is on the site is this. I would say, though, that it is evolving quickly. What I think about a lot lately is striking the right balance between types of pieces, between subgenres, between discussing what's current and reappraising the past, always with the critical lens I mentioned above.

What are some of the books that you've enjoyed the most lately? Which ones are you looking forward to?

Ah, this is always such a revealing question. Let's see, in terms of crime and mystery I've been reading Michael Koryta's backlist (I just finished The Prophet, which I thought was incredibly well done), the Pierre Lemaitre trilogy, Jason Starr's new book (which is like noir Updike), rereading some Ross Macdonald (including Tom Nolan's biography), and a bunch of other things we or I am covering on the site (Don Winslow, Kathy Reichs, Attica Locke, Chris Holm, Ruth Ware).

Otherwise, I just read a really good memoir called Blackout by Sarah Hepola. I'm going on a not really vacation (meaning I'm leaving my apartment, but still working) and I bought or saved a few things to take with me: Jessica Hopper's essay collection, The First Collection of Criticism by a Living Female Rock Critic; Viv Albertine's memoir Music Music Music Clothes Clothes Clothes Boys Boys Boys (obviously I am a music nerd, though my tastes are pretty parochial--don't try to educate me about classical or jazz, it's just not happening); Vivian Gornick's The Odd Woman and the City; and David Kynaston's amazing Modernity Britain, which is the third installment of a jaw-droppingly great history of postwar Britain.

I'll have to check out Sarah's memoir - I'm a fan of her Salon essays. Back to the site: you've put together a great team of contributors on the site - what do you look for when considering a writer or editor?

One of the most important things I've discovered in doing the site (which is really my first foray into having to manage people) is that the basic requirements are the same for editors, contributors, Board members--really, anyone you want to be in business with. I want to work with people who are smart, who are creative thinkers, and who deliver on what they promise to do. Of course, I want them to be enthusiastic about and committed to what we are doing and to play well with others (and all of the other Golden Rule-type things), but I think for us to survive and grow what we need are people who will put in the work.

What are the goals for the site in the coming months and years?

Oh, I have a lot of ideas, as do my editors. We just started the newsletter and doing contests and giveaways, which I hope will help us grow our audience. We have some social media focused plans, like a YouTube channel and doing more on our Instagram, Pinterest, and Tumblr. We're going to do a Kickstarter. We're talking about a podcast. We are revising our general submission guidelines and figuring out ways for authors to write for the site. I'm recruiting new contributors all of the time (so please pitch us! We'll even pay you what I like to think of as mid-shelf bourbon money).

Eventually, I'd like to do branded content, so that we would maybe provide publishers with pieces we've run on the site or we would start our own line of ebooks. Events are a possibility--either partnering with existing series or starting our own. I'd love to expand our coverage to include comics if I could find an editor to manage the content, since it's not an area I know a lot about.

Aside from books, what other stuff have you been excited about? Movies, TV, etc?

I used to see a lot of movies, but it takes a lot to get me to a theater now for various reasons. I do watch a lot of TV, everything from Real Housewives to procedurals to BBC stuff. I don't like educational TV at all. I end up watching a lot of food shows because my husband likes them, and I do find them sort of soothing. Right now, I'm loving iZombie. I'm happy about the return of Hannibal, which I think is the most gorgeous show since Twin Peaks. I'm excited about True Detective, too. I basically don't believe in the distinction that's commonly made about highbrow and lowbrow TV (or literature, for that matter). I like what I like.

A good way to look at things! Thanks so much, Lisa.

***

Happy pub day to fellow Polis Books authors Patricia Abbott and Rob Hart! Their books, Concrete Angel and New Yorked, are really strong, unique and compelling debuts. If you're looking for a new read, please consider picking these up. You won't be disappointed. Not only do Patti and Rob share a pub date, they also took an interesting journey together in terms of how their books got to Polis. You can read about it in this Shotgun Honey interview.

A look at TCM's "Summer of Darkness" event. I'm taking the course on noir that accompanies this and it's been really interesting so far.

I talk a bit about being patient and playing the long game in terms of publishing.

In terms of what I'm reading/watching/listening to - I greatly enjoyed the most recent episode of The Mystery Show podcast. The first two episodes were fairly light and funny, but this one reached a new level and packed some emotional punch, especially at the end.

I'm about halfway through Netflix's Bloodline and very curious to see where it goes. The storytelling is very novelistic and well-paced, taking time to develop its characters so the viewer is able to keep up with their changing allegiances. I've said it before, but Ben Mendelsohn shines, even while surrounded by top-caliber talent. Still wondering why this flew under the radar when it's very much in tune with True Detective and Fargo.

Finished Parker's The Godwulf Manuscript last week - it was quick and felt like a lost Marlowe book if the protagonist time-traveled to the late 70s. I'm halfway through God Save the Child, the second in the 43-book series. I think I'm starting to see Parker himself peek through, which is good, and his writing is more confident and self-aware in a way the first one wasn't. While I enjoyed Godwulf well enough, I'm more curious about seeing what Parker becomes in the later books than reading more of him riffing on Chandler. Though, I imagine that'll be part of it to some degree no matter what.

The Replacements are dead. Long live the Replacements.

Never forget:


Your picture of the week is Liz Phair, in honor of me re-listening to her first three albums recently: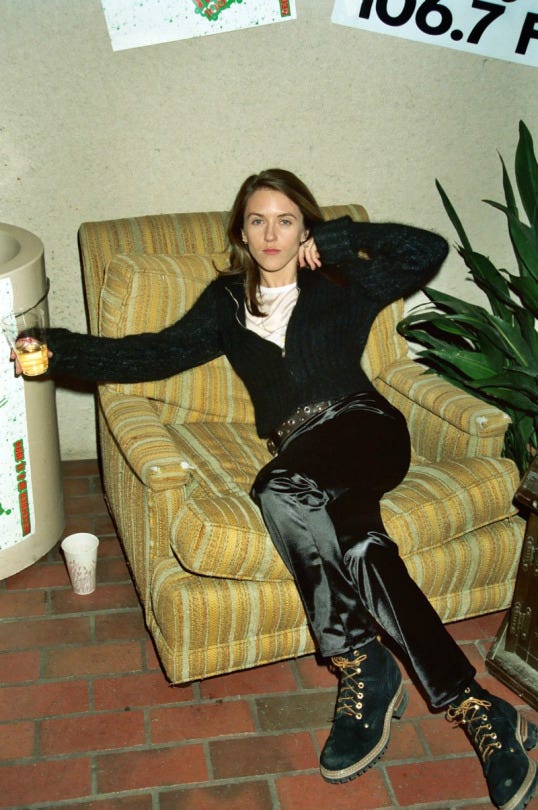 Until the next one!