Stuff & Nonsense 074: Folklore
On finding comfort in trying times - plus some news and teases!
THE QUEST FOR COMFORT
Hey, how are you? Hanging in there, I hope.
I've been thinking a lot about comfort and serenity - especially during these challenging times. What are the things we turn to when the outside world feels like too much to handle? What's the saying? The things you love when you're 12 are the things you always go back to? I can't argue with that.
When my wife was pregnant with our first child, I binged on Stephen King novels. I ended up reading most of them, minus the Dark Tower books and a few of the more recent ones. It felt somehow reassuring to read about terrible, terrifying things while dealing with the stress of pregnancy and early parenthood. When our daughter came along last year, I thought I'd end up doing the same. But instead, I found my attention span was shot, and I really just wanted the comfort of the familiar vs. the uncertainty and terror that Stephen King would provide. So I went back to Spider-Man.
Archie was my first comic book as a kid - the irony is not lost on me. And I'd dabbled in superhero comics, too - random issues of X-Men, Hulk, or old Batman issues my dad would happen to bring home. But Spider-Man was the first hero I considered mine.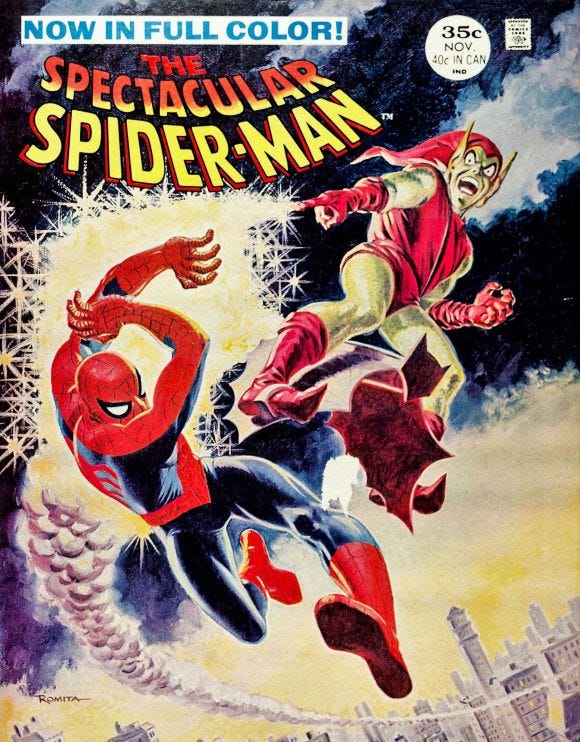 My earliest memory of Spider-Man (aside from his weird, and honestly unsettling appearances on The Electric Company) was my grandfather getting me a digest reprint of the second issue of The Spectacular Spider-Man Magazine at our grocery store. The comic featured some wonderful, haunting art by the legendary John Romita - everyone looked beautiful and pained and thrilled all at once. It was the natural evolution from Dan DeCarlo's lovely and hilarious take on Riverdale. But I was barely seven, so I had no concept of comics or where you found them. I just knew the Green Goblin was scary as hell and I probably was too young to be reading that comic.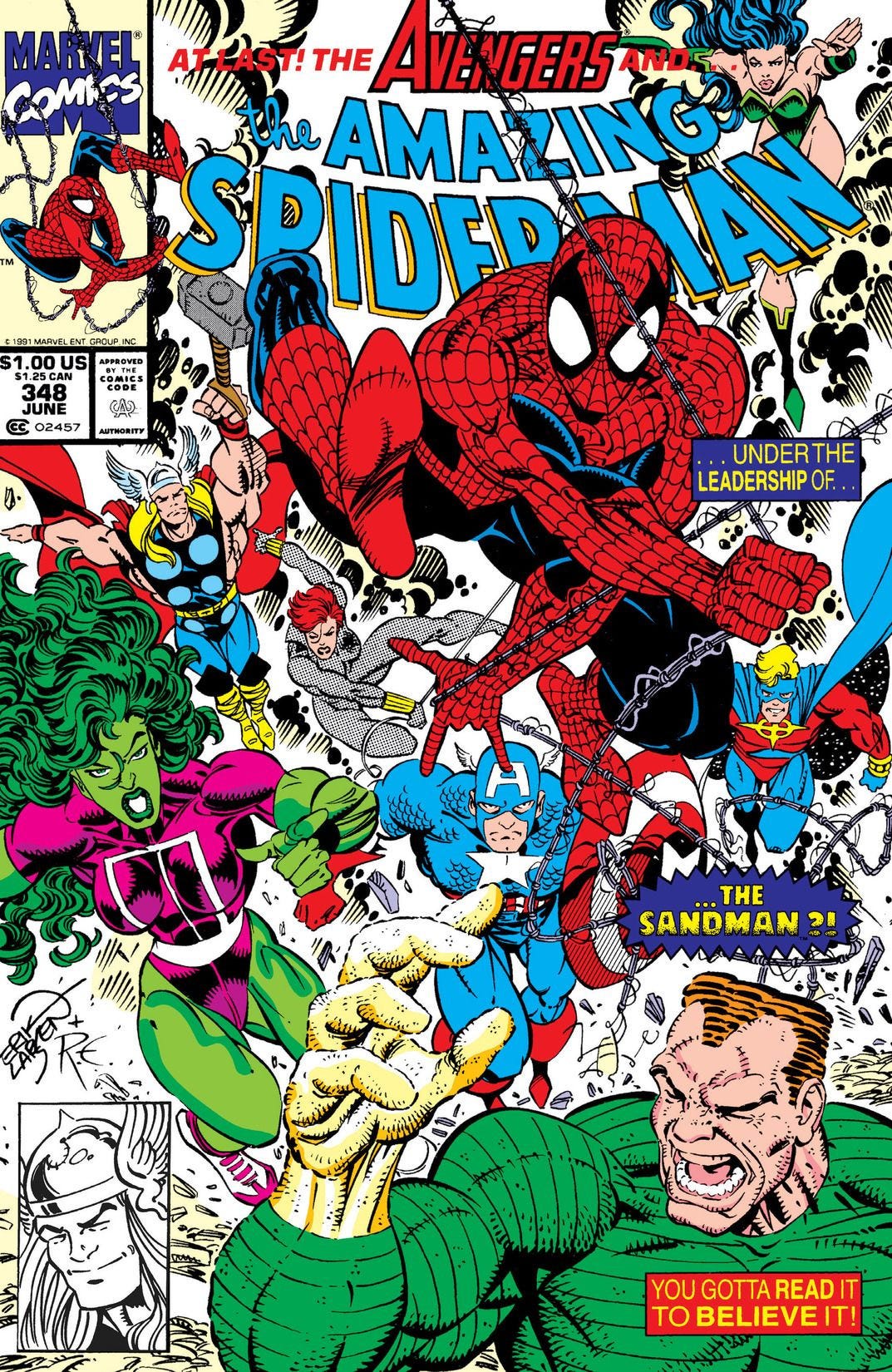 A few years later, I picked up Amazing Spider-Man #348 at a newsstand with my dad and that was it. Erik Larsen's dynamic, panels-shattering artwork presented a completely different take on Spider-Man, one that I wanted to draw, and I had my guy. There are many comic book characters I'm passionate about as a fan, but I'd always come back to Spider-Man. I could relate to Peter Parker - heck, I named my series character, Pete Fernandez, after him.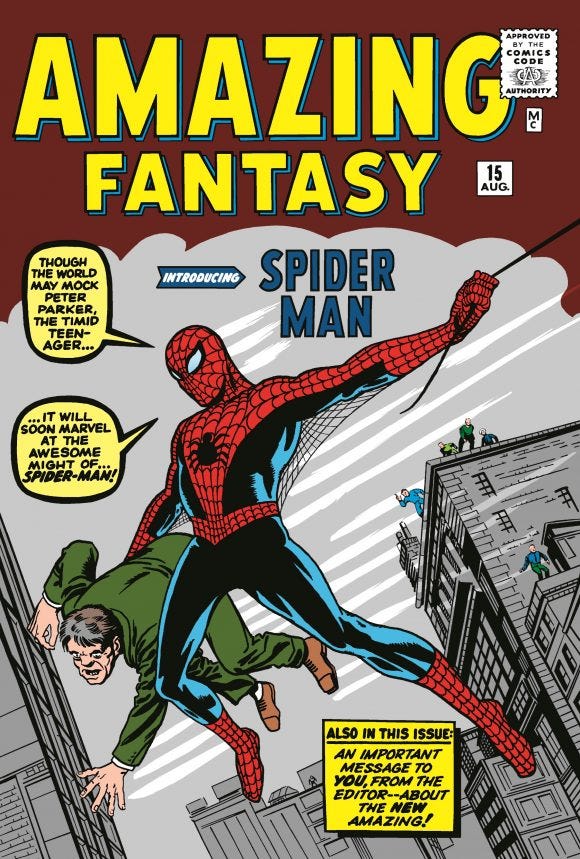 This is a long-winded way of explaining why, around April of 2019, fueled by new kid stress, I decided to start reading Spider-Man from the beginning, starting with his first appearance in Amazing Fantasy #15. I've been chronicling my journey over at my friend Dan Greenfield's great site, 13th Dimension, with a semi-regular column. You can find the latest here. I'm at about issue #270 now - and while I've hopped around in terms of the secondary Spider-Man titles (Peter Parker, the Spectacular Spider-Man, Web of Spider-Man, and Marvel Team-Up) depending on quality/interest, I've stuck to the flagship. It's made for an interesting journey, and it's served as a crash course in the evolution of mainstream comics - which has helped my own research for my upcoming crime novel, Secret Identity (coming from Flatiron Books!). Heck, it even motivated me to start a semi-monthly podcast with my friend Preeti, where we just talk about the Spider-Man comics we love (mainly by some guy named Chip Zdarsky?). But, first and foremost, it's been a comfort. I thought I'd stop once our daughter was a year old, but at that point, the pandemic was in full swing in New York and, man, comfort was in short supply.
I hope you've found something similar during these difficult moments - something that reminds you of a peaceful time in your life or that brings you a little comfort and joy while we wait for things to calm down.
Oh, did I mention you should vote? Yeah. Do that.
DRIBS AND DRABS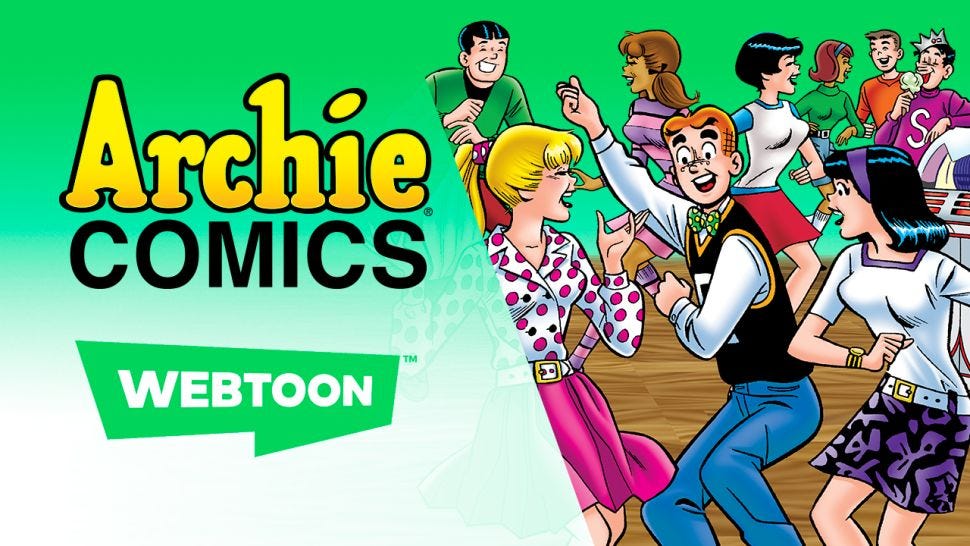 I did a big picture interview with Chris Arrant at Newsarama - discussing how Archie's responded to the pandemic, and following up on some recent New York Comic-Con news, like our partnership with digital comics hub, WebToon, and a new South Side Serpents comic book.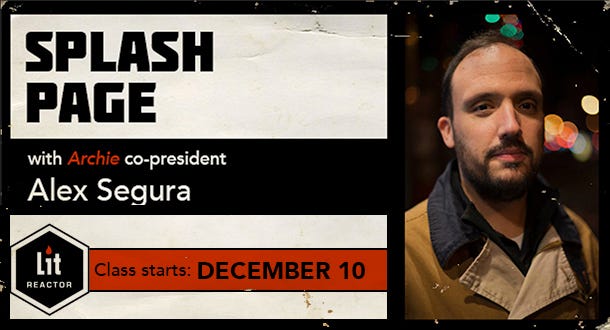 My LitReactor comic book pitch course, Splash Page, returns in December. If you have an idea you think might be a comic, then sign up and bring it along. We'll kick it into shape and you'll end up with something, ideally, that you can sell to an editor. I've been teaching this class for a handful of years and I'm always amazed to see what my students do after the class is done. Check out some of the testimonials on the class page to see where former students have gone. It's really an honor to have played a small part in anyone else's success.
If you're a fan of longform journalism - and, really, who isn't? - might I suggest signing up for The Sunday Long Read newsletter? It's curated by my friend Don Van Natta Jr. and an all-star crew of editors. I'm a contributor - each week I submit my favorite piece of comic book-related journalism under The Sunday Comix banner. Last week, I shared Abraham Riesman's deft analysis of Amazon's The Boys TV series, and how it just might be the death knell for superhero screeners - and that might not be a bad thing.
Also! Gentle reminder that you can grab my recent work - including my first Star Wars novel, Poe Dameron: Free Fall, the first season of my superhero noir comic, The Black Ghost, and lots more - if you dig this newsletter.
Also, hi - this pitch? It is ready and waiting for the right home. Art by the great David Hahn.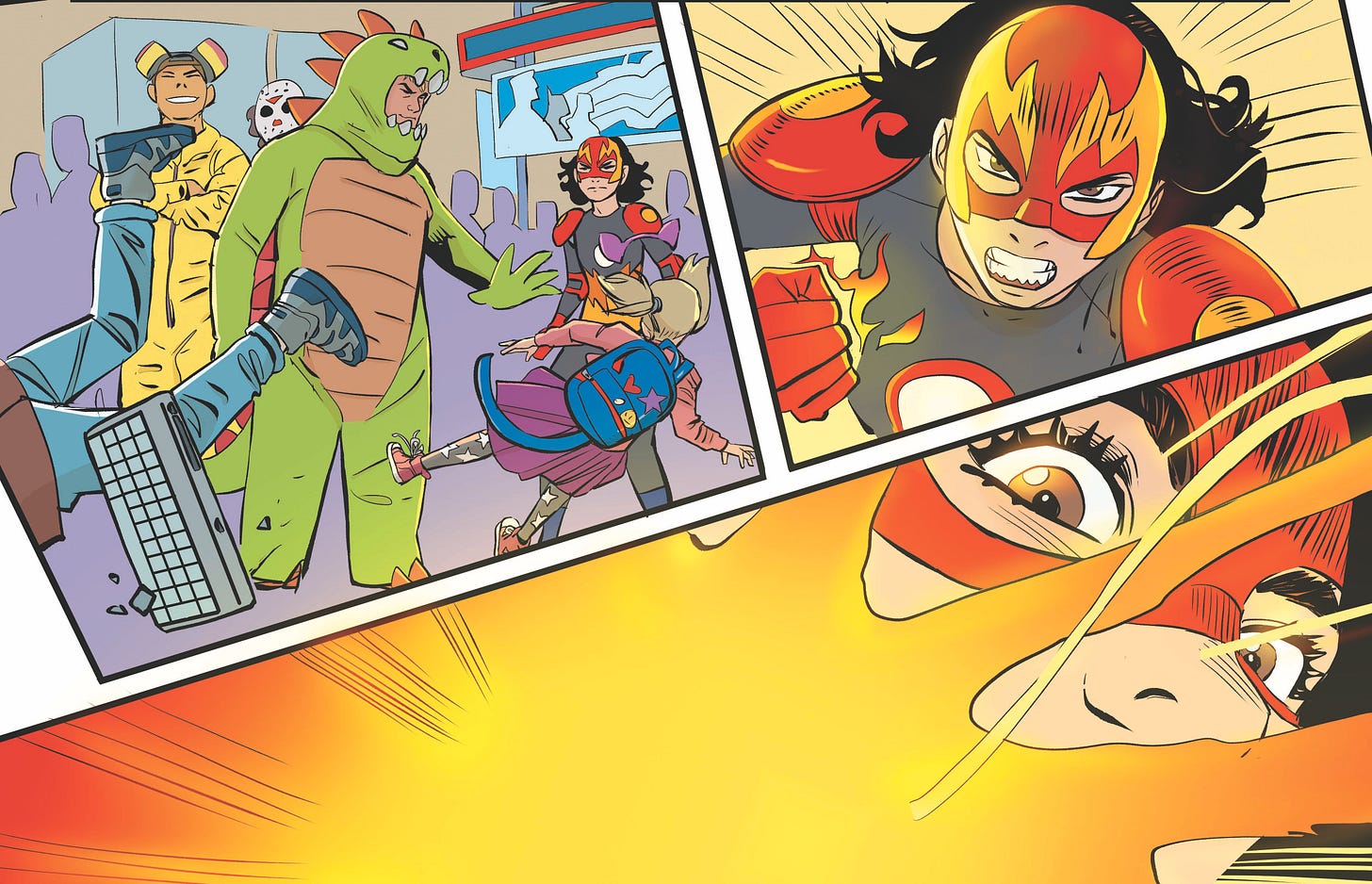 Oh, and here's something else. What could it be? Stay tuned, I guess!
That's about it for now. But let me close by sharing this must-watch video of one of my writing heroes, Elmore Leonard, talking about writing. I'm a firm believer that plot comes from character - you spend time working on the people in your work and that creates the story. Watch this video to hear it said much more convincingly by a master of the craft.