Stuff & Nonsense 073: Ill Communication
In which a busy person tries to get even busier
Hey friends - I hope you're hanging in there amidst…all of this? ::waves arms around::
It's been a challenging time for everyone, so I'd like to preface this note with a reminder to please register to vote, please vote, and please be mindful of the future we want to create for not only ourselves, but our kids and their friends and so on. This is an important election, and that's a huge understatement. Also, wear a damn mask. It helps!
Okay, onward.
So, I've been grappling with this newsletter a bit - mainly because it feels weird to talk about "good" things during such a maddening time, but also because the listing of stuff, like links or press hits or what-have-you often falls by the wayside when you're in the thick of actually writing. And boy, has it been hard to focus on anything, right? But I also am a #1 BIG FAN of newsletters - especially those that provide readers with a chance to connect with creators they admire. More on those later.
So, as longtime readers of this newsletter know, I hate blogging about blogging, or tweeting about tweeting, or self-referential writing that basically boils down to "sorry for not posting!" This won't be that. But it will be the first in a series of more frequent, shorter newsletter updates that will keep you posted on what I'm working on, what I'm reading/listening to/watching and enjoying, and plugging some things that are coming up.
NOVELS AND SUCH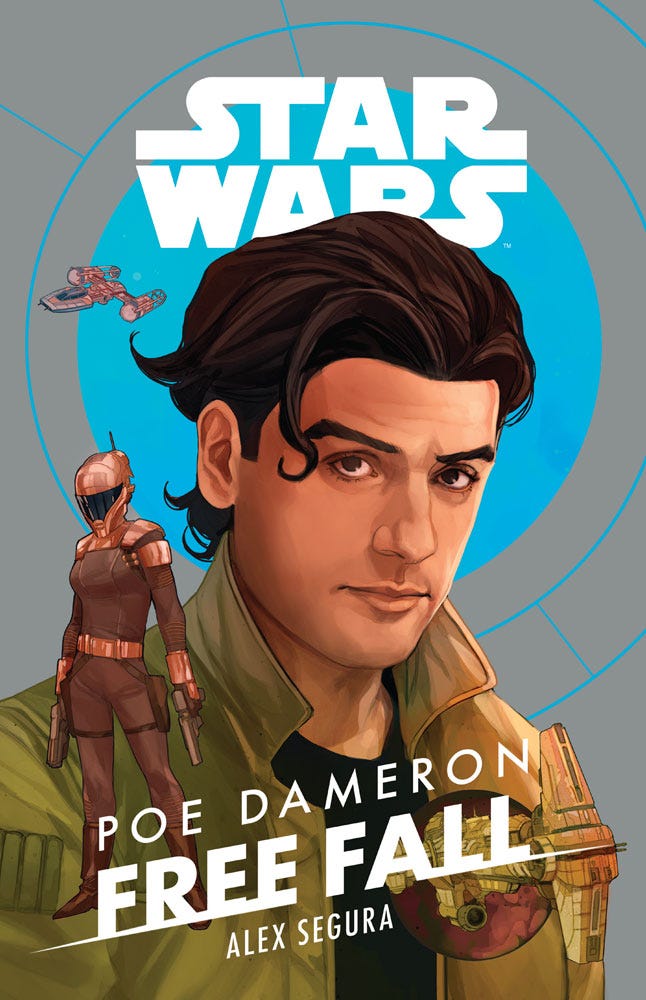 Last time we spoke was on release day for my first-ever Star Wars novel, Poe Dameron: Free Fall. The response has been amazing, and I'm so happy so many fans seemed to dig the origin we cooked up for Poe, Zorii Bliss, and co. It was a great honor to add to the Star Wars canon, which, no hyperbole, is our modern mythology. I've met so many passionate readers, new author friends, and just nice people on this wild trip. Really thankful to Mike Siglain, Jen Heddle, and the entire LucasFilm/Disney Books team for having me. You can grab a copy here, if you haven't yet! Please leave a review, too, if you have the time.

While the Poe news was kicking into high gear, I also announced my next book - which will be my first standalone crime novel. It's titled Secret Identity and it'll be published by Flatiron Books, under the watchful eye of editor Zack Wagman. I've wanted to work with Zack for a long time and this feels like a really great fit. He's responsible for so many fantastic novels, and I'm lucky to be paired with him.
I haven't said much about the new novel, so here's the gist: it'll be set in 1975 and feature a Cuban-American woman named Carmen, who moves from Miami to New York to pursue her dream of writing comics. She lands a job at a smaller, fictional comic book company working as the secretary to the company's publisher. She soon realizes she can't get any traction in terms of writing, so she ghost-writes a new comic book with a colleague. The new series becomes a hit, but Carmen's role remains anonymous - and an unexpected tragedy throws Carmen's entire life into dangerous uncertainty.
I don't want to say more, but this book is really a culmination of all the things I've worked on, and I'm super-proud of it and so excited to call Flatiron home for my next two novels. We'll be revealing more about it as we get closer to release. Expect a lot of fun Easter Eggs and cameos, plus a major twist that we're saving until we can really show it off. It's cool, believe me.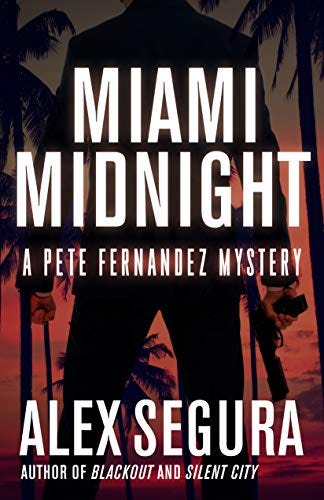 Last, but certainly not least, Miami Midnight, my final Pete Fernandez Mystery, was nominated for Best Novel at the Anthony Awards - which are a huge deal in the mystery writing community, and presented at the annual Bouchercon mystery convention (the 2020 edition will be held virtually). The last three Pete novels have been nominated for Anthonys, which is wild. My short story, "Red Zone," was also nominated in the Best Short Story category. It was originally published in the Pa Que Tu Lo Sepas anthology - with all proceeds going to benefit Puerto Rico. So, fingers crossed. My book is up against some amazing writers and friends, so it's truly just an honor to be nominated. If you got your ballot, though, let this be a gentle reminder to vote.
I WRITE COMICS, TOO!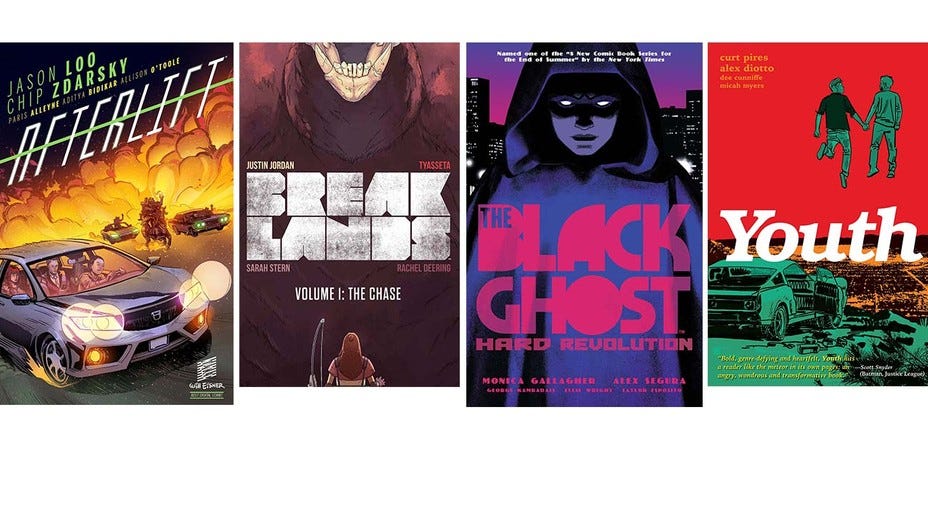 Not a lot I can actually say here, but we did announce recently that ComiXology Originals was partnering with Dark Horse Comics to publish print editions of some of their titles, including The Black Ghost: Hard Revolution, the first volume in our superhero noir - co-written by me and Monica Gallagher, with art by George Kambadais, colors by Ellie Wright, letters by Taylor Esposito of Ghost Glyph Studios, and edits by Greg Lockard. When we were putting the finishing touches on this first volume, I think the team fully agreed Dark Horse would be an ideal place for it - so it feels like a really great fit. Can't wait to hold a copy in my hands. Speaking of Black Ghost, here's a sketch George posted not long ago: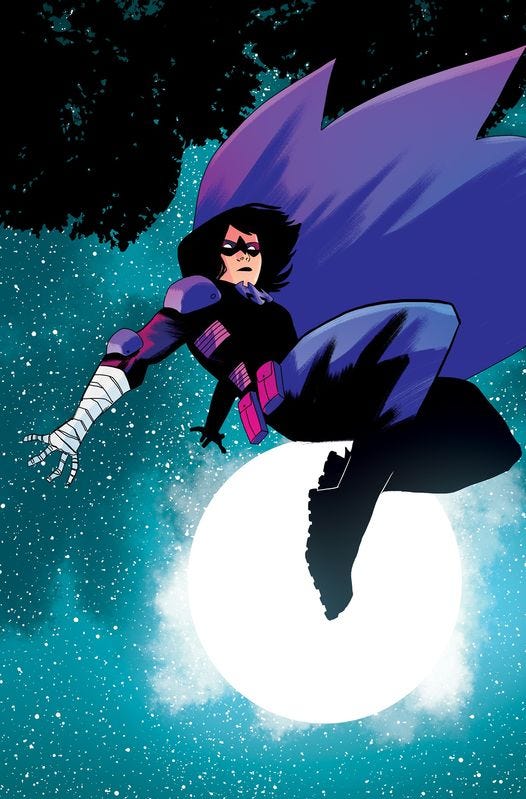 Also, we made trading cards! How cool is that?
Speaking of cool Black Ghost artwork, old pal Matthew Clark - an amazing artist who's drawn every major character you can think of - did this sketch of our favorite noir hero.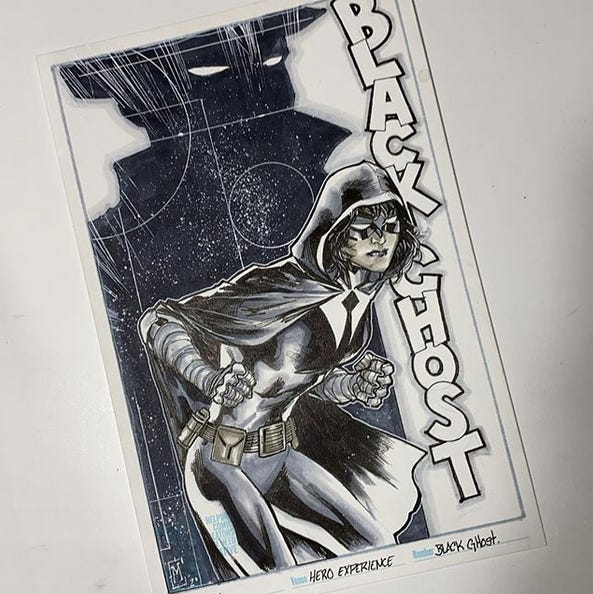 "But where is the concrete comic book news content I crave, Alex?"
I know, I know - there's not a lot I can actually say but if you're a loyal Twitter follower, you've probably seen me sharing images like these: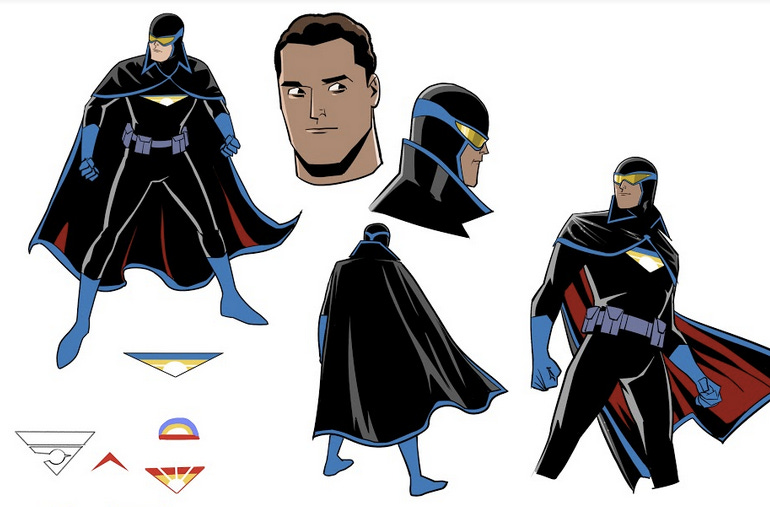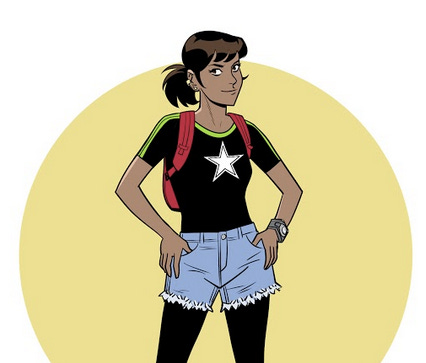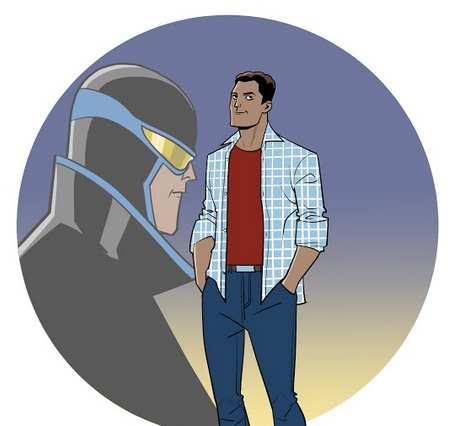 Who are these characters? Can't say just yet. I pretty much teed this up as our "Batman: The Animated Series meets The Wire" pitch, but there's much more to it - including a mystery collaborator! But I can say that the art is by good friend and stellar artist, David Hahn - who's done a ton of great work over the years. It's a project that's near and dear to our hearts and something we'd love to do. So, more on that when things settle in!
There's also one more project I cannot say a peep about, but if you ask me nicely I might be able to tease it in realtime. But more soon, I promise.
YOU SAID SOMETHING ABOUT NEWSLETTERS
Right! I read a lot of them. You probably do, too. But I want to share some of my favorites with you!
In terms of comics, I love the ones from creators James Tynion IV, Ed Brubaker, Jeff Lemire, Kelly Sue DeConnick and Matt Fraction, Chip Zdarsky, Greg Lockard, Kieron Gillen, and George Kambadais. Just some great insight into the process from a variety of pros who also happen to be great people. Subscribe to all of them if you can. I'm particularly jealous of how frequently James writes his.
I read a lot of crime/politics/fiction (what's the diff LOL) newsletters, too - so don't sleep on The Crime Lady by Sarah Weinman, Shaved Meats, Piled High by Laura Lippman, CRAFT TALK by Jami Attenberg, Men Yell at Me by Lyz Lenz, Popular Information by Judd Legum, PRESS RUN by Eric Boehlert, Matt Taibbi's newsletter, The Message Box by Dan Pfeiffer, and So It Goes by Stephen Thomas Erlewine.
I'm sure there are a few I'm missing, but hey, 2020.
WHAT I'M READING
Novels I've enjoyed recently:
Blacktop Wasteland, S.A. Cosby
Pretty as a Picture, Elizabeth Little
They're Gone, E.A. Barres
And Now She's Gone, Rachel Howzell Hall
Mexican Gothic, Silvia Moreno-Garcia
Nonfiction books I've enjoyed recently:
Reaganland, Rick Perlstein
Rage, Bob Woodward (maybe "enjoyed" is a stretch…)
Three-Ring Circus, Jeff Pearlman
My Captain America, Megan Margulies
Hidden Valley Road, Robert Kolker
Snakes, Erica Wright
Comics/Graphic Novels I've enjoyed recently:
The Department of Truth
The "Joker War" arc of Batman
Pulp
X-Men/X of Swords
Batman: The Adventures Continue
Batman: Three Jokers
Lazarus: Risen
Dragonfly/Dragonflyman
Doomsday Clock
Far Sector
Harley Quinn Breaking Glass
The Low, Low Woods
November
DID I MENTION MORE STUFF I AM DOING?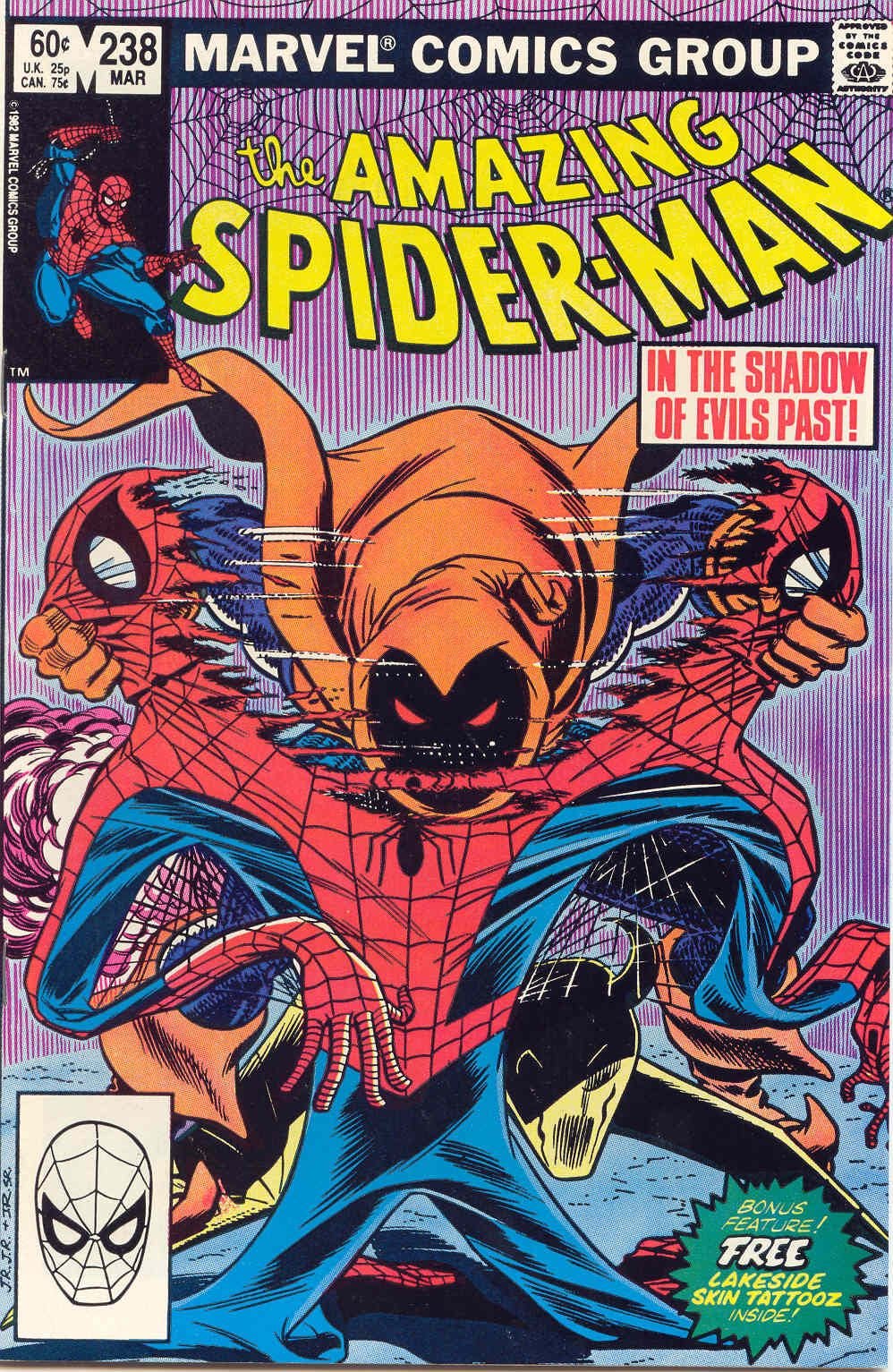 I've also been rereading a ton of stuff. I also have a Spider-Man podcast? The Spectacular Spider-Cast! I'm co-hosting it with my friend Preeti Chhibber (her new Star Wars picture book, A Jedi You Will Be just came out!). We've got three episodes up and just talk about the books we're reading and why we love them. Very low stress, high fun. We've covered the Chip Zdarsky run on Peter Parker, the Spectacular Spider-Man and are planning to do an episode a month. Additionally, I'm writing a fairly irregular column titled "The Spider's Web" over at comic news/culture site, 13th Dimension, where I share my thoughts on rereading Amazing Spider-Man from the beginning. I started the journey around the time my daughter was born, about eighteen months ago. I'm around the Roger Stern run - so, #250-ish. That's a lot of comics, I guess. More on that next time.
That's it for now! I'll try to post more frequently - which means the updates won't be this long. Stay safe, wash your hands, wear a mask, and please - VOTE!