Stuf & Nonsense 059: City of Dreams
Hello.

It's been an eventful few days.

I'll kick things off with a piece I shared on Facebook the day I returned home to New York from Bouchercon. Slightly edited, but mostly intact.

Then we'll dive into an interview with one of my favorite crime writers (and people), Kellye Garrett, who just won the Anthony Award for Best First Novel. Enjoy!

***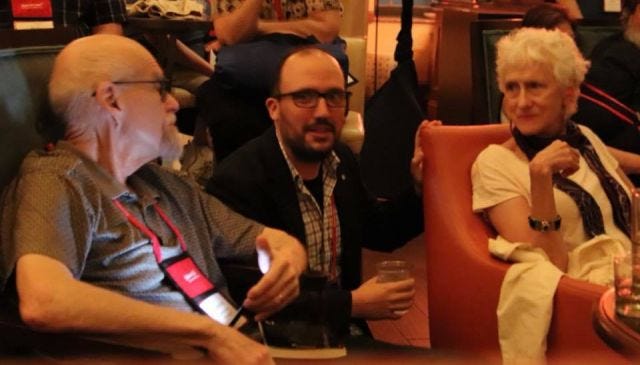 If you'd told 2006-2007 Alex that in a little over a decade, he'd be nominated for an Anthony Award in the same category as Michael Connelly, the guy who writes those Bosch novels he reads and rereads tirelessly, I doubt he'd believe you. But that's what happened this weekend at Bouchercon in St Petersburg, FL.

No lie, I got a little choked up hearing my name (and my third Pete Fernandez Miami Mystery - Dangerous Ends!) mentioned alongside Connelly, Louise Penny, Sue Grafton and my good friend Joe Clifford. This journey has been a long, challenging and twisty one, full of moments of self-doubt and anxiety. But also loaded with surreal and completely unexpected highs like the one I had last night. It's always been worth it. The fact that I got to sit there and experience that moment in the same room as my lovely and super-supportive wife and our charming little toddler, my dedicated and driven publisher Jason Pinter, many of my closest author and crime fiction family members new and old, two of the people whose initial and tireless support of my work over the years has been so meaningful to me (Jon and Ruth Jordan of Crimespree Magazine!) at an event organized and put together by my equally amazing, generous and kind friend Erin Mitchell, with fellow Polis Books authors and comrades Eryk Pruitt and Rob Hart looking on...well, it was something special, and I'll never forget it.

And, while the joke is "hey, it's an honor to be nominated," I was completely serious when I said that (over and over!) after the results were read and the late Sue Grafton won. Because it really was an honor. Life is packed with tiny peaks and valleys that are sometimes dulled by the churn of our day-to-day, so we have to savor the big moments and take it all in. This was one of those times.

Thanks to all the people I got to see, hug, and talk to - many of them authors I followed so closely as a reader years ago, who are now people I can call friends. I'm still blown away that, over a few days, I got to not only watch Ian Rankin, Sara Paretsky, Lawrence Block, Reed Farrel Coleman, Lisa Unger and Mark Billingham read together, along with so many other, top-flight authors at Noir at the Bar (co-hosted by the great Eric Beetner), but I also moderated a killer panel featuring kind, funny pros like Cara Black and Tasha Alexander, and found myself sharing the dais with people like Ace Atkins, Steph Post, Shaun Harris, Christa Faust and more...It's a lot to process, but the big takeaway for me is gratitude - for the community, first and foremost. That big, sprawling crime fiction family that keeps growing and changing and diversifying. It's a thing to see.

So, thank you, Bouchercon 2018 - not just for the big moments, but for the last few days spent with new and old friends, my family and the people that matter most to writers: readers and fans.

And, if like me, circa 10-12 years ago, you're poring over a series of books trying to figure out how to capture the same magic another author created but find yourself feeling lost and frustrated...don't. Keep going. Write the book. Then write the next one. Your way will be different and might not hit the same notes in the same way, but the journey will be yours.

***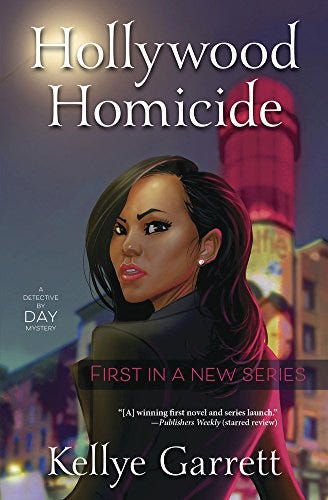 It was an absolute honor to watch Kellye Garrett take home the Anthony Award for Best First Novel this weekend. Kellye's books are sharp, funny and hard to put down, and she's a vocal and engaged part of the mystery community. This interview was conducted before her big win - or, rather, her latest big win - but it remains an example of her kind spirit, quick wit and good nature. Take a minute and pick up her two novels, Hollywood Homicide and Hollywood Ending (just released).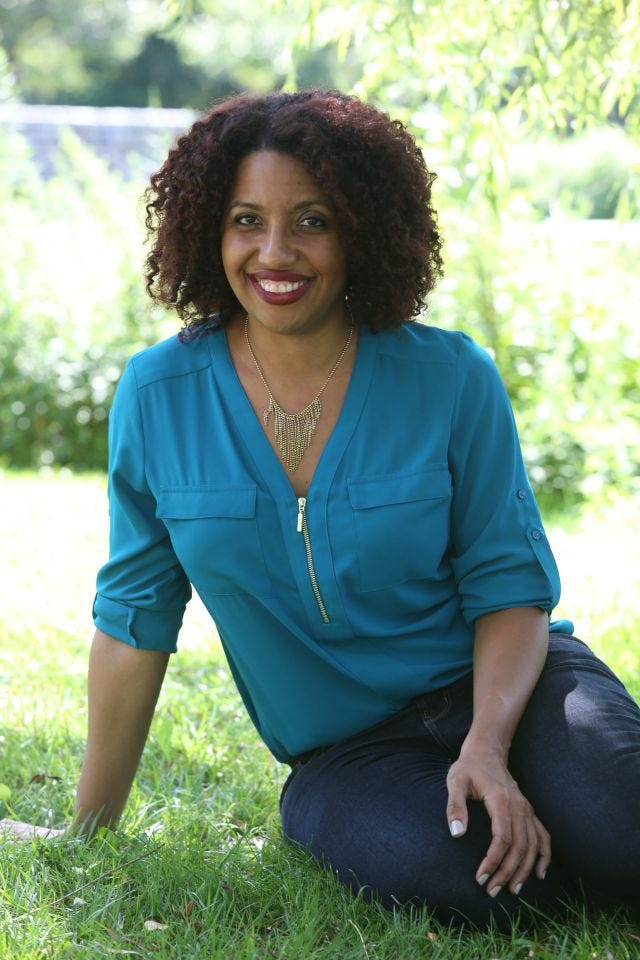 What have you read recently that really grabbed you?

Broken Places by Tracy Clark. I write funny traditional mysteries but I grew up on Sue Grafton and Sara Paretsky. There is nothing I love more than a private detective novel with a first-person narrator who has a unique look on life. Tracy's series is about a black woman cop-turned-P.I. who is looking into the murder of her pastor/surrogate father in Chicago. Not only is it an amazing story but Tracy is such a great writer. She's my friend and I love her but I'm also low-key jealous of her talent.

"Jealous but happy" is something I think all writers feel a lot! Can you share a moment/interaction with an author - either a contemporary or someone you admire, that sticks with you? Good or bad?

I discovered Valerie Wilson Wesley's Tamara Hayle mysteries when I was a teenager who loved to read mysteries but never saw women who looked like me actually solving the crime. So to see a series starring a black woman detective in Essex County, New Jersey where my family was from was so inspiring. When I signed my book deal, I hunted down her email address and sent her this super long, sappy note about how much she inspired me from childhood until this day. I was afraid she would block me but she actually wrote me back!

What's the best writing advice you've ever gotten? What bit of advice would you give to a new writer?

Best piece of advice was from my first screenwriting class. The New School in New York City has continuing education classes that anyone can take. The first day, my professor said Writing is Rewriting. I remind myself of that every day, especially when I'm banging out horrible words in my first—aka vomit—draft.

I always tell newbie writers that their first draft is supposed to suck. I'm actually nervous if I think it doesn't suck.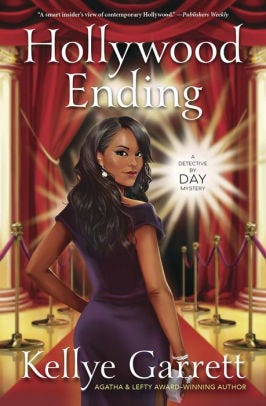 What are you working on next or promoting now?

More books in the Detective by Day series. I'm fortunate because the first one, Hollywood Homicide, still has a great buzz going. The second one, Hollywood Ending, just came out on August 8. So it's been interesting trying to figure out how to balance promoting both books while also attempting to write the third book at the same time. Everyone tells me that the second book sells the first book (and apparently the third book sells the second book) and I'm discovering that they're right! A lot of people who are learning about the series through Hollywood Ending are actually picking up Hollywood Homicide first.

Biggest misconception about being a writer?

Probably that we're rich. If I had a dollar for everyone who assumed that I can now quit my job because I have a book deal, I'd have enough to quit my job. If you're writing books because you think it's going to be an easy way to get rich quick, you are going to be in for a lot of disappointment.

***

The only link that really matters today is this one. Sarah Weinman's soon-to-be-a-true-crime-classic The Real Lolita is out in the world, and it is fantastic. It's been amazing to watch Sarah's journey chronicling Sally Horner's tragic story, and I was lucky enough to get to read the book early. It stays with me to this day, and will for a long time. Do yourself a favor and pick it up today.

WHAT I'M READING: The Man Who Came Uptown by George Pelecanos; You Never Give Me Your Money: The Beatles After the Breakup by Peter Doggett; The Swamp: The Everglades, Florida, and the Politics of Paradise by Michael Grunwald

That's all for now! Talk soon.