STAR WARS POE DAMERON: FREE FALL is out today!
How did Poe become the hero we meet in Star Wars: The Force Awakens? Well, find out today!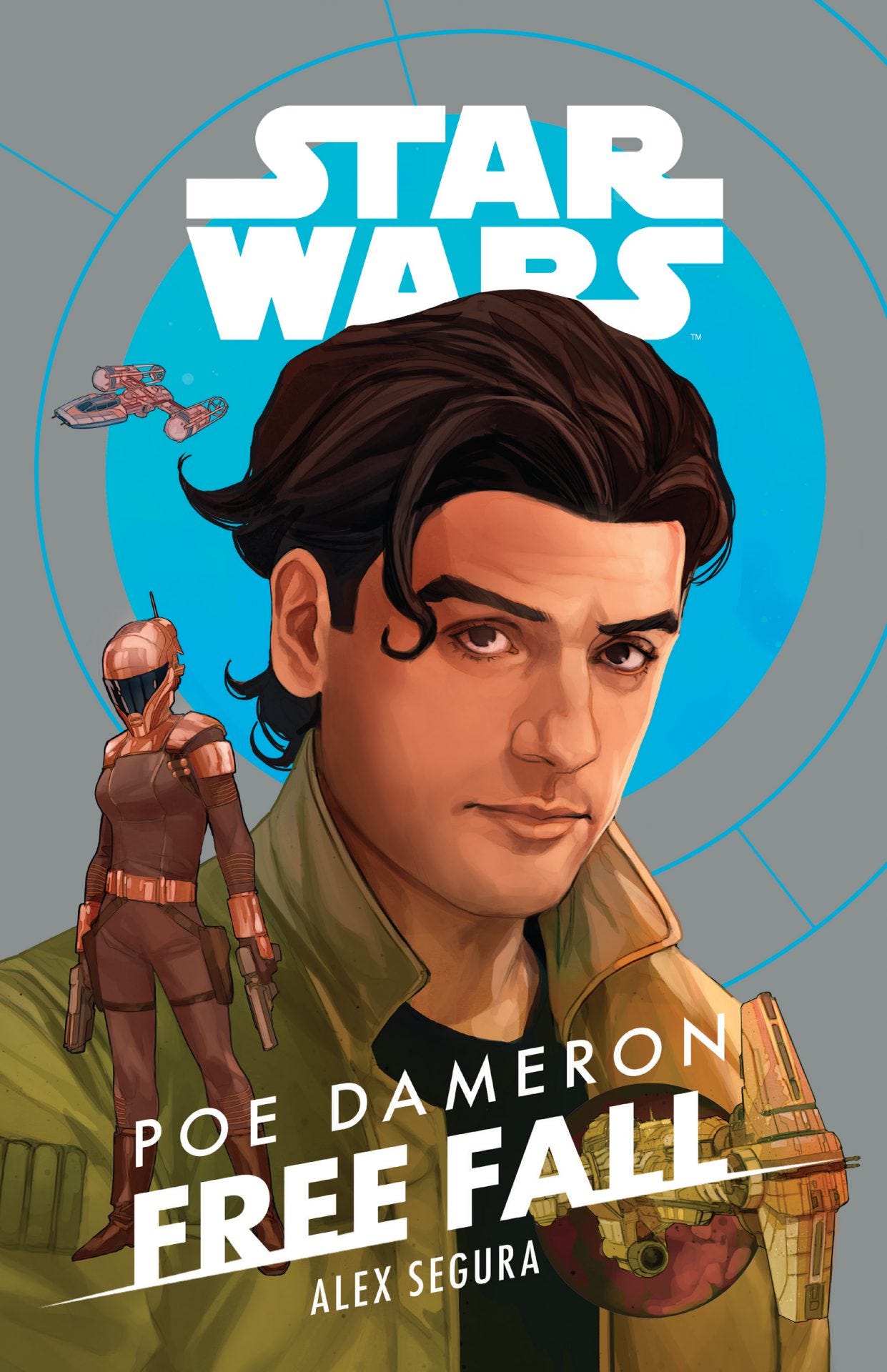 Hello! I hope you're doing well despite, well, everything.
I've been hesitant to send out too many newsletters during the pandemic but today marks a special day - the release of my first-ever Star Wars novel, POE DAMERON: FREE FALL!
FREE FALL is, in short, Poe Dameron's origin story - and we meet our sixteen-year-old hero as he struggles with his life on Yavin 4. When a mysterious gang of strangers appear on the moon, Poe sees an easy escape from his father's overbearing home, and a path to explore the galaxy - just like his pilot mother, Shara Bey, did. But forging a new path isn't as easy as Poe hoped, and his new friends - including a mysterious woman named Zorii! - are much more than he first thought. Follow Poe as we watch him evolve into the hero we first meet in The Force Awakens, and stick around for what I've called my "crime novel in space" - with tons of hat tips to the greater Star Wars universe and, I think, some fun new characters that I've had the honor of introducing into the canon.
There's been a heckuva lot of great press - including excerpts at StarWars.com, IGN, SyFy, and Nerdist; plus some very kind reviews. You can grab a copy of the book - in print, ebook, or audio - here.
I'll also be doing some events in the next few weeks. Just last night, I had the pleasure of talking with two fantastic Star Wars writers who've played key roles in Poe's story at a virtual launch event at Books of Wonder - Charles Soule, who penned the Poe Dameron comic book series by Marvel; and Rebecca Roanhorse, who wrote the epic Resistance Reborn novel. You can catch the replay here, and order signed books as well.
Tomorrow night, I'll be in conversation with fantastic novelist Zoraida Cordova at Mysterious Galaxy, and on August 15, I'll be interviewed by dear friend and fellow comic book writer and novelist, Michael Moreci at my local Queens indie, Kew & Willow Books. Mysterious Galaxy will have signed bookplates available and Kew & Willow will be selling signed and personalized books!
Whew! That's a lot. I'm humbled and grateful for all the support and kind words I've received about the book, and doubly thankful to LucasFilm, Disney Books, Michael Siglain, my editor Jen Heddle, cover artist Phil Noto, the extended Star Wars author family, and the great PR team at Disney Books (especially Lyssa Hurvitz!) for their unrelenting support and kindness.
Getting the chance to write Poe's origin story has truly been a dream come true, and I hope you enjoy it!